Steve Hindalong Interview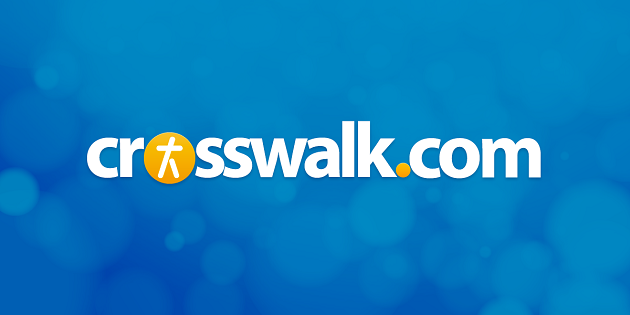 [Editor's Note:
Wow!
An exclusive crosswalk.com interview with the producer of the City On A Hill CD and book project, Steve Hindalong. How cool is that? Hope you like it! Mark Smeby for the Music Channel at crosswalk.com]
MARK:
First off, thanks for taking the time to answer a couple of questions for us to add some cool personality to our Cover Story on the COAH project. I was surprised at some of the things that people said in the book - things that were very vulnerable and revealing. What surprised you about what people wrote?
STEVE:
I encouraged the artists to be honest - to reveal themselves as flawed, in contrast to God's holiness. There's certainly POWER in vulnerability. The individuals who I asked to make written contributions to "City on a Hill" (the book) are each admired by manybut I know them to be HUMBLE people. It didn't surprise me that so many of them risked such openness - but I suspect their audiences will be surprised.
MARK:
I was blown away by the extremely high quality of the writings. Did you plan it that way?
STEVE:
I thought the quality of the writings would be good. Like I said, I know these people, some of them very well, and they're a keen bunch in my estimation. Most of them, myself included, were very apprehensive, to be sure. But everyone sure did come through! Each of the essays is outstanding - and a few of them are absolutely stunning!
MARK:
Sometimes revealing personal struggles can seem self-indulgent. What do you hope people walk away with after reading this book?
STEVE:
In my experience, artists, although often placed on pedestals, are NOT among the strongest of characters. Most of us are insecure, and needy of affirmation. That's a major reason we perform. Artists, particularly songwriters, tend to be insightful, though. This is why I believe the book will be so moving to other Christians. Hopefully readers will CONNECT with these artists more personally than ever before - and also be enlightenedentertained even, by their stories. I know I was.
MARK:
What else compelled you to dive into this massive project?
STEVE:
I think lives will be changed as a result of this book. That's certainly my prayer - and the true MOTIVATION of those who participated. Nobody got paid for contributing. All royalties have been offered to Empowering Lives International (Missionaries in Kenya). And we've all had quite enough exposure, thanks. I think we all simply felt compelled to respond to this great opportunity to share Jesus with others - and to do it in a creative way.
MARK:
How were you personally affected by the process of making the record and compiling the book? Did God reveal Himself to you in any new ways?
STEVE:
The process of producing the album and compiling the book required a great deal of time and DISCIPLINE, which was tremendous for my
faith
. I spent a lot of time reading scripture, meditating on God, examining my own heart - singing songs of worship and praise. Such was certainly part of the job. And consequently, I found myself experiencing joy, peace, loveand those things, which result from fixing one's mind on the things of the Spirit. It's a good idea, I think, for Christians to take on tasks that require spiritual focusand discipline. Over the last several months I've given a lot of consideration to my own citizenship in the "city on a hill." I'm so thankful, and I truly want my light to shine - the light that is Christ within me.
MARK:
There's so much depth to the book - honesty and introspection - surely it will be an encouragement to anyone who has questions about faith. Is the CD meant to be a tool to praise God, or to move people towards being a City on a Hill?
STEVE:
The album and the book are quite different in focus. Specifically, the album is collective in approachmore community oriented, as we come together to celebrate God's glory and grace in UNITY. In contrast, the book is very PERSONAL and introspective by nature. I hope the book will be moving to the hearts and minds of its readers, even to the extent of inspiring change and spiritual growth. The album is intended to inspire worship and praise.
MARK:
I know that I want to be a light to the world around me. How can we encourage people that it's not about always being happy and smiling?
STEVE:
In order to be an encouragement to others, to be a light in the darkness, I think it's really important for us to be HONEST. We all wander into valleys. We're all somewhat lost. The light of the world is Jesus. My hope is to live ever closer to Him, that I might reflect His marvelous light to the world.
CLICK HERE
to go back to the City On A Hill feature page!