Surrender
reviewed by Christa Banister

Copyright Christianity Today International

2007

1 Jun

COMMENTS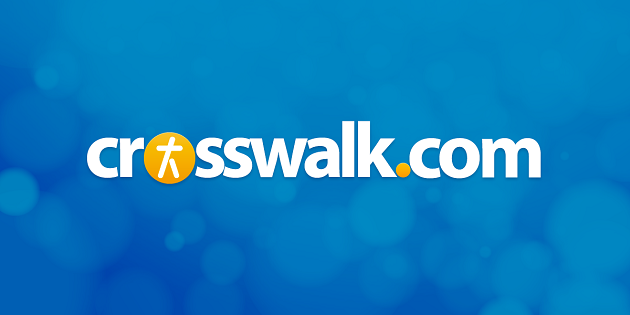 Sounds like … inspirational pop/worship in the vein of Rachael Lampa and old-school Jaci Velasquez
At a glance … While the formula isn't exactly new or complex, Christina Paul's memorable vocals and encouraging songs will stick with you for the long haul.
Track Listing
You Are Everything

Lay it Down

You Are Holy

Am I Good Enough?

Surrender

I Wanna Be Like Him

Let it Go

Search Me (Psalm 139)

I Am Free

Gethsemane
There's a quote in singer/songwriter Christina Paul's bio that sounds like the understatement of the century, and I'm fairly confident that it wasn't meant to be tongue-in-check:
"There have been some pretty solid jumps in terms of life lately. Beginning with my arranged marriage and relocating to the U.S., to being a mom for a baby girl and having a full-time job as a computer programmer. I also serve the Lord in our Church, Victorious Life, on the praise and worship leadership team, am a small group leader and am releasing my debut album in English…wow!"
Wow, indeed. It's these varied life experiences that inform Paul's work and make her debut so impressive. Oh, and it certainly doesn't hurt that her beautiful soprano voice is reminiscent of Rachael Lampa or early Jaci Velasquez.
Born in India to parents who were also Christian recording artists, Paul started honing her chops at a young age, something that shows in the confident delivery of praise-focused songs like the soulful opener "You Are Everything" and the buoyant, jazzy strains of "Lay it Down." Ultimately, it's the slower, more contemplative material (the piano ballad "You Are Holy" and the thoughtful "Am I Good Enough?") where her voice really has a chance to shine. Thankfully, unlike a lot of female singers with diva chops, she also has the gift of restraint, which makes the high notes she hits all the more memorable.
The album is certainly an enjoyable listen musically speaking, but it's the clear-cut message of trusting in God at all costs that truly resonates here. And between he vocal skills and her colorful life, you truly get a sense that Paul believes what she's singing.
"Every time I walk out the door of my house, I meet so many people who look so lost and empty, and my heart is burdened to tell them about Jesus," Paul shares. "He is the only One that can fill the void in their lives. And we're called to be His disciples … I want to use the talent He has given me for a purpose—to encourage other believers and to go beyond the walls of the church and change lives and bring people to Him."
For more information about Paul, check out www.christinapaul.com.
If you are an independent artist who would like to be considered for review on our site, please send your CD(s) and any related press materials to editor of independent artist coverage:
Christa Banister
Attn: Independent Christian Artists
0 E. 4th St. Suite 406
St. Paul, MN 55101
Due to the number of projects we receive, we are unable to cover or correspond with every artist that contributes. But we do give all submissions a fair listen for coverage consideration.
© Christa Banister, subject to licensing agreement with Christianity Today International. All rights reserved. Click for reprint information.