Telecast Comes into Its Own on Quiet Revolution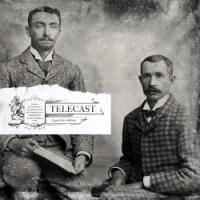 Artist: Telecast
Title: Quiet Revolution
Label: BEC Recordings
One of the best worship bands you've never heard …
Worshipful lyrics, boy/girl vocals and lilting instrumentation: if you're a sucker for any of these elements, you're going to find Telecast irresistible.
Reviews of the band's previous releases (2003's The Beauty of Simplicity and 2005's Eternity Is Now) will claim that Telecast is an overtly Christian Coldplay. But with its 2008 offering, Quiet Revolution, the band has come into its own, fusing elements of synth and piano pop with unique roots in alternative rock. Think the Postal Service, Billy Joel and Lifehouse together on a Sunday morning, and you're getting the right idea.
Front man/founder Josh White and his bandmates comfortably transition from toe-tapping tracks like "Come Down" (which demands repeat listening) to more subdued, solemnly performed songs like the quietly powerful "Anchor of My Soul." Each carries lyrical weight, no matter how quickly the musicians are playing. Biblical passages are interspersed among common Christian sentiments, and as Quiet Revolution progresses, it's clear that faith is as important to Telecast as making good music.
As White proclaims in the title track that he has been consumed by Jesus, we click the "repeat" button and wish the same for ourselves—and that every band were so creative with such sentiments. And if that's not enough, who doesn't appreciate a worship band with electric guitars, synth and a trumpet in the final strains of its best record yet?


© 2008 CMCentral.com. All rights reserved. Used with permission.




Visit CMCentral.com now and join the single largest online community of Christian music fans on the internet. CMCentral features daily music news, exclusive interviews, album reviews, weekly devotions and feature articles written by some of your favorite Christian artists, and much more. CMCentral is also the home of the most popular Forum for Christian music fans that you'll find anywhere on the Internet. Come see what all the buzz is about!

**This review first published on May 30, 2008.