Ten Years and 20 No. 1 Hits Later, Avalon Still Stands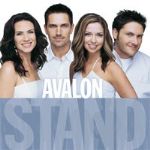 If you tune in to Christian radio, you're very aware that the pop vocal foursome known as Avalon is still going strong. After 10 years, two new members and 20 No. 1 hits, the group continues to chart, and their recent radio single, "Love Won't Leave You," is no exception. But there's more: If you like what you hear, you'll be thrilled to find out that the track is from their upcoming album, "Stand," available January 24.
The record is said to bubble with enthusiasm, or, as member Greg Long puts it, "The theme of this record is that pure and simple joy." He goes on to add, "Over the past three years, we've all been through a lot, but now the transition is done. We're all here now. There's a history here. And we're all encouraged and excited about finding our way together."
Some of that joy comes from the birth of two babies within the group. Those new little lives have helped the group look with excitement to what lies ahead. Currently, that includes joining the Women of Faith family, performing at 24 of their events in 2006.
"We're especially grateful to be at a place in life where God is allowing us to be part of something bigger, to see a bigger picture," original group member Janna Long says of the new opportunities coming their way. And if history is any indication, those doors will continue to open as long as Avalon is willing to walk through them.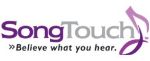 © 2005 SongTouch.com.  All rights reserved.  Used with permission.  Shop for gospel music and Christian church music downloads at  SongTouch.com.