Testify to Love: The Very Best of Avalon
reviewed by Russ Breimeier

Copyright Christianity Today International

2003

1 Mar

COMMENTS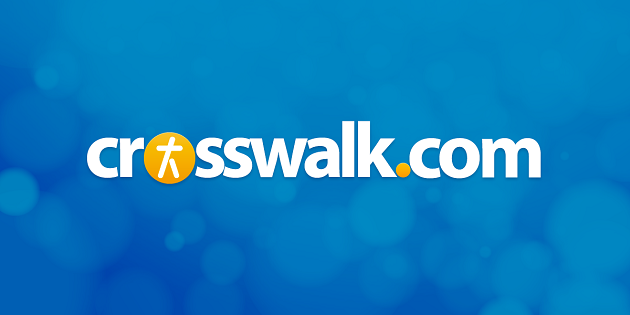 Sounds like … the group's well-known high-energy delivery of upbeat adult contemporary pop
At a Glance … a complete retrospective of Avalon's seven year career thus far is out of the question, but Testify to Love provides an excellent overview
Five studio albums (two of them certified gold), three Dove Awards (20 nominations), two Grammy Award nominations, an American Music Award, and a whopping 17 number one Christian radio hits — Avalon hasn't done too shabby in just seven years time. The quartet was pulled together by executives at Sparrow (including the dearly departed Grant Cunningham, who wrote many of Avalon's songs) to offer a more energetic spin on the gospel- influenced vocal pop sound of groups like The Imperials, Truth, 4Him, and Point of Grace. In fact, it can now be said that three members of Avalon got their start with youth vocal group Truth — Janna Long, Jody McBrayer, and their newest member Melissa Greene (who replaces 1999-2002 member Cherri Paliotta, the replacement of 1996-1998 member Nikki Hassman).
Complete with pillar member Michael Passons, Avalon has indeed amassed an impressive string of hits since 1996, though it's rather absurd to compare this success with the legacy of hits by The Beatles and Elvis Presley. Their success speaks more of the compartmentalization and limitations of Christian radio (i.e., it's tendency towards homogenous adult contemporary) than any broad appeal or pioneering talent that Avalon is reputed to have — indeed Point of Grace is releasing a similar double disc compilation that boasts 24 number one hits. Much of Avalon's sound can be credited to Charlie Peacock (the first two albums) and Brown Bannister (everything since 1999), and the songs are all written outside of the group. Still, the accomplishment of 17 number one hits is nothing to sneeze at, and it's indicative of Avalon's consistent popularity over the years. This is a group of strong vocalists that "American Idol" would be unanimous to praise, Simon included. And while critics complain that this is essentially a glorified adult contemporary pop group, Avalon stands a cut above the typical Christian pop vocal group.
Record labels typically release a greatest hits compilation to commemorate the artist's tenth anniversary (or else their departure from the label). While Testify to Love: The Very Best of Avalon may seem premature, it's good that Sparrow didn't wait much longer — Avalon's songs aren't short enough to fit all 17 of their number ones on a single disc, which is packed pretty tight at 71 minutes in length. As such, Avalon's most dedicated fans may be disappointed at some of this disc's exclusions, like "Make It Last Forever," "This Love," and "Fly to You" (which has only appeared on the soundtrack for the Jesus mini-series).
What is included, however, is true to the album's title, making for a solid overview of Avalon's very best. Two of this album's 12 number one hits come from their 1996 self-titled debut, represented here by "Give It Up" (the upbeat pop song that started it all) and "The Greatest Story" (Avalon's earliest pop ballad). 1997's A Maze of Grace yielded "Testify to Love," one of the longest running Christian radio hits of all time, as well as the driving dance pop of "Knockin' On Heaven's Door" and their trademark ballad "Adonai." 1999's In a Different Light, the group's first with Brown Bannister and Cherri Paliotta, inspired four of Avalon's biggest hits. The jazz inflected pop song "In Not Of" remains one of the group's less remarkable tracks, outdone by the driving dance pop of "Take You at Your Word," the acoustic "Always Have, Always Will" (co-written by toby Mac), and Janna's stunning vocal performance in the ballad "Can't Live a Day."
While In a Different Light featured a somewhat more vibrant pop sound, the difference was more pronounced on 2001's Oxygen disc. You can hear Avalon's more aggressive production in the rock-tinged dance pop of "Wonder Why" and the stunning rock ballad "The Glory." Also included is another of Avalon's requisite ballads, "I Don't Want to Go." Testify to Love smartly excludes the tracks found on Avalon's O2: Remixed project (a surprisingly good disc), but does acknowledge Avalon's 2000 Christmas album, Joy, by including their soulful "Don't Save It All for Christmas Day" as a bonus track at the end.
Testify to Love includes three new songs, expertly produced by Brown Bannister and Tedd T. (Stacie Orrico, Jump5), sprinkled among the other 13 favorites. All are quite good, which suggests that Testify to Love may in time include 15 number one hits. The album's opening cut, "New Day," features Janna's stellar vocals to carry the guitar driven modern pop song of new life and hope in Christ. The other two songs feature newcomer Melissa Greene, who sounds like so many other pop vocal divas in Christian music, but nonetheless blends well with her new musical partners. The album's first single, "Everything to Me," is a testimonial and a fine pop duet between Melissa and Michael. "Pray," meanwhile, is a funky R&B dance song that pairs Melissa with Jody.
Those already familiar with Avalon's sound won't be won over with Testify to Love, but the album provides an excellent and comprehensive overview of the vocal group's best moments. Say what you will about Avalon, fan or critic, but their sound does get better with every album they release. Unlike other Christian pop groups, Avalon makes some attempt to stretch their artistic horizons; hence their gravitation towards more aggressive and in-your-face programmed pop/rock. This evolution is clear when comparing Avalon's older and newer tracks. Fortunately the producers did a good job of re-mastering the project as a whole, making all the songs sound as fresh as they ever have. As a finale to the first stage of their career, Testify to Love: The Very Best of Avalon delivers on everything that's promised in the title.