The Altar and the Door
reviewed by Andree Farias

Copyright Christianity Today International

2007

1 Aug

COMMENTS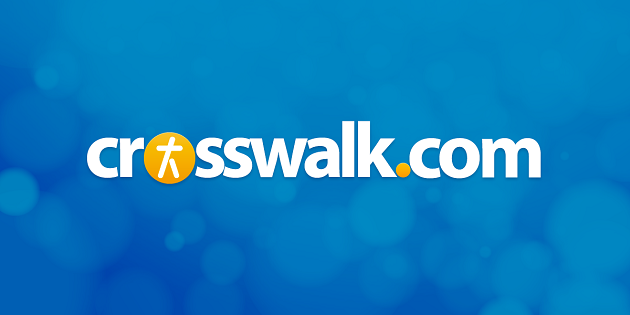 Sounds like … MercyMe, Big Daddy Weave, Jeremy Camp, By the Tree, and other AC friendly artists favoring guitar-driven pop/rock.
At a glance … the gutsy and outspoken lyricism is still intact, but Casting Crowns has left behind the grand melodies and polish of their earlier albums in favor of a flatter, rougher pop/rock sound.
Track Listing
What This World Needs

Every Man

Slow Fade

East to West

The Word Is Alive

The Altar and the Door

Somewhere in the Middle

I Know You're There

Prayer for a Friend

All Because of Jesus
Third Day, MercyMe, and Switchfoot are all heavyweights, but Casting Crowns is the biggest band in Christian music right now. In less than five years, the Atlanta-based group has risen from obscurity to becoming the most popular in terms of sales, airplay, and concert draws. Their first two albums—Casting Crowns and Lifesong—have both been certified Platinum, the latter spending a staggering two years (and counting) in the upper echelons of Billboard's Christian Albums chart.
From a Christian radio standpoint, the group is the most played across all formats, with a solid track record of 6 No. 1 hits, and understandably so. Songs such as "Who Am I," "Voice of Truth," and "Lifesong" have become beloved anthems of the Christian faith—if not by virtue of their artistry, then by virtue of their accessible, larger-than-life pop/rock sound, a strong sense of melody, and lead singer Mark Hall's bold evangelical songwriting.
So given this proven formula for success, it's a wonder that the group's third album, The Altar and the Door, sounds the way it does. Lifesong was a natural progression from the group's best-selling debut: bigger, louder, more rocking, and more polished than the band's first public offering. By comparison, The Altar and the Door feels like a step backward—a surprisingly lackluster and rough-around-the-edges effort for an A-list Christian band.
It can't be due to a shortage in planning and recording budgets, but Altar nevertheless feels hastily thrown together with little thought for the creative process. Gone are the hook-laden, arena-rock moments of "American Dream," the wall-of-sound dynamics of ballad "Praise You in This Storm," and the acoustic-rock excitement of "If We Are the Body." Instead we get first single "East to West"—a sorrowful song of forgiveness that takes way too long for its climax.
About eighty percent of Altar is that way: a slow, mournful start followed by an equally slow, mournful chorus that never really takes off. The sad "Slow Fade," for example, is full of great ideas about spiritual apostasy, but compared to previous songs, this one leaves the impression that Hall and company are bored or tired. Even semi-rockers meant to rouse congregations ("What the World Needs," "The Altar and the Door") sound like under-produced afterthoughts; they just don't carry the enthusiasm you'd expect from a pop band in its prime.
It's not until the album's midpoint that the group regains its unmistakable "Casting Crowns stamp"—that anthemic, take-no-prisoners vibe that's made them a crowd favorite in a few years' time. Both the swaying "The Word Is Alive" and the piano-driven "Somewhere in the Middle" have huge potential because they're so … well, huge. These songs are more like the Casting Crowns we all know—Christian pop at its most glorious.
Fortunately, one thing hasn't changed, and that's Hall's upfront, tell-it-like-it-is Christian lyrics. He keeps getting bolder and more honest with each album, as the following excerpt from "What the World Needs" shows:
What this world needs is not another one-hit wonder with an axe to grind
Another two-bit politician peddling lies
Another three-ring circus society
What this world needs is not another sign-waving super saint that's better than you
Another ear-pleasing candy man afraid of the truth
Another prophet in an Armani suit
Did you catch the "one…two…three" bit? Absolutely brilliant. Further proof that Hall, for all his Sunday-school frankness, has what it takes to remain one of Christian music's premier songwriters. In this case, as with many songs on Altar, there's a tendency on his part to juxtapose his sharp remarks with more preachy and conventional ideas about God and Christian living. But for the most part, these generalities and sentiments are forgivable, especially in light of his continued thoughtful swipes at complacent, fence-straddling Christianity—Hall's life song for three albums already.
This disconnect between message and music is The Altar and the Door's biggest downfall. Previously, Casting Crowns successfully matched their intense in-your-face musings with equally in-your-face instrumentation. This time around, the piercing observations are still here, but somehow they get buried beneath meandering melodies and an all-too-solemn disposition.
It's too bad, because the album does offer strong themes about Christian duality—how faith needs to be consistent both inside and outside the church walls (hence the title track). When Hall passes the songwriting reins to two unknowns ("I Know You're There" and "All Because of Jesus," both earnest expressions of worship), neither matches his forthright style.
Core fans will undoubtedly support this album, but those expecting the vitality and radio-friendliness of the band's previous releases will find it a relatively challenging listening experience. Like the lack of follow-through between the altar and the door that Hall sings about, there's ironically a similar disparity between the lyrics and music on this Casting Crowns album.
© Andree Farias, subject to licensing agreement with Christianity Today International. All rights reserved. Click for reprint information.