The Chess Hotel
reviewed by Andree Farias

Copyright Christianity Today International

2006

1 May

COMMENTS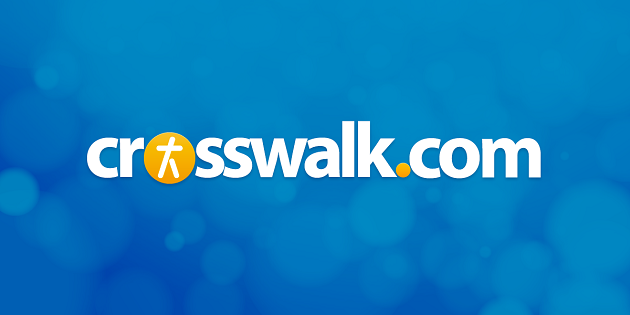 Sounds like … freewheeling rock in the vein of Tom Petty & The Heartbreakers, The Rolling Stones and The Who, plus the southern grit of Black Rebel Motorcycle Club
At a glance … The Elms break free of their modern rock mold with this, their most audacious, rollicking, in-your-face rock album to date
Track Listing
I Am the World
Who Puts Rock & Roll in Your Blood?
Nothin' to Do With Love
Makes Good Sense
I Left My Body and Never Came Back
She's Cold!
The Chess Hotel
Bring Me Your Tea
The Way I Will
The Downtown King
Black Peach
The Towers and the Trains
I've Been Wrong
There's a tendency in the narrow, close-knit realm of Christian music for young, forward-thinking bands to be ignored or left by the wayside when they outpace the creativity of the labels that first signed them. We've seen that happen with bands like Earthsuit, Chasing Furies, The Benjamin Gate, and Luna Halo—all outfits that released one or two critically lauded projects, yet were dropped by their benefactors for "underperforming." A few of these stuck it out independently or moved to other labels, but most simply died a natural death after being unable to make ends meet.
The Elms is one of those bands that stuck it out. They delivered two celebrated albums—2001's The Big Surprise and 2002's Truth, Soul, Rock & Roll—both examples of what artistically inclined bands can do when given the trust, the platform, and the dollars to make the music they love. But after Truth failed to find a major audience—or, perhaps, after the label didn't know what to do with it—the band had an unceremonious split from Sparrow and EMI, becoming free agents for about two years until signing with Universal South Records in 2005.
And now comes The Chess Hotel, an effort that picks up right where the band left off four years ago. While Truth gave credence to The Elms' love of rock 'n' roll only sporadically—it was more jangly and Beatlesque than anything else—The Chess Hotel is a no-holds-barred rock show. I'm talking about '60s and '70s-inspired rock in the vein of The Rolling Stones, The Who, and AC/DC. It's an unpolished, dirty, timeless sound, stuff that reverberates with dissonance in light of today's clinical, digitized rock confections.
What's remarkable about Hotel is its raw, live feel. Producer David Bianco (Tom Petty & the Heartbreakers, Rage Against the Machine) and front man/lead lyricist Owen Thomas made sure to furnish Hotel with as little studio trickery as possible, keeping it analog for a tangible, unrefined feel. You think you loved "Speaking in Tongues" and "You Got No Room to Talk?" Wait until you hear "I Am the World," a danceable romp with shouted harmonies and a guitar solo that really sings. This amalgamation of wailing guitars, muscular riffs and insistent backbeats decorates the bulk of this hospice, sounding equally minimalist and gigantic at the same time. There are a couple of more demure country and folk-rock detours ("I've Been Wrong," "Black Peach"), but on the whole, The Elms rock out as if this was 1969. And in good rock fashion, all of the tracks make their point in two or three minutes, never overstaying their welcome.
But The Elms' maturation isn't limited to their musicianship. Thematically, the band is at another level—less preachy and more evocative, favoring cryptic stories and metaphors instead of easily digestible religious speak, showing rather than telling. "The Way I Will," for instance, is a glorious breakup song if there ever was one, but instead of wallowing in self-pity, Thomas steps out of the relationship in style. In one chorus he tells his ex, "He won't bring you summer like the way I willAnd he won't last forever like the way I will," and in the next he tells God something similar: "She won't bring me summer like the way You willAnd she won't last forever like the way You will."
The cornerstone of The Chess Hotel is the title track, a brazen, rollicking number that, in all of its bravado, is also the most inspirational. "Get on out of the Chess Hotel / If you escape alive, you're doing well," howls Thomas, implying that small-town coziness is equivalent to complacency with life's circumstances. All of the characters in this rural district (and the album) are broken, flawed and in need of redemption—the bloodless vixen, the egotistical narcissist, the codependent adolescent, the pregnant teenager—and to all of them The Elms proclaim, "Give your love and your sweat 'til you're shining / Make the best of your time! / Don't you finish your prime! / Give your all and a dime 'til you're shining."
The spirituality is not always overt, at times taking a back seat to the blistering intensity of the music. But when you do find it, it's rewarding. This juxtaposition of subtlety and aggressiveness is what makes this disc so special. One could sense vestiges of greatness in The Elms' methodology early on, but somehow those attempts were always stilted by timidity or corporate propriety. Whatever the case, The Elms have never stood so tall, and with The Chess Hotel as a starting point, it will be exciting to see how tall they grow.
© Andree Farias, subject to licensing agreement with Christianity Today International. All rights reserved. Click for reprint information.