The Elms Bring More Rock to "The Chess Hotel"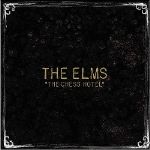 Artist:  The Elms
Title:  "The Chess Hotel"
Label:  Universal South/EMI CMG
When The Elms first arrived on the scene in 2001 with "The Big Surprise," the Indiana natives had the cool swagger of Brit rockers Oasis (minus the expletives and brotherly squabbles), catchy songs and a reputation for putting on a killer live show.
Then, a year later, they would more or less ditch the Brit rock for more muscular licks on "Truth, Soul, Rock & Roll," share the stage with legendary rocker Peter Frampton and have their songs featured in countless TV promos and movies. But despite the band's growing buzz, The Elms never seemed to fit comfortably in the Christian music industry. So, front man Owen Thomas and his cohorts eventually parted ways with Sparrow Records, continued to play shows and explored mainstream label opportunities.
Now four years later, the band – while still distributed to the Christian market by EMI CMG – is signed to Universal South and has teamed up with producer David Bianco (AC/DC, Tom Petty, Del Amitri) for "The Chess Hotel." And for those who preferred the band's foray into heavier territory on "Speaking in Tongues" from "Truth, Soul, Rock & Roll," you're really going to like what's here.
Sporting the vocal charisma of Mick Jagger, complete with the requisite howls and tongue-in-cheek lyrics to match, Thomas kicks things off with the authoritative one-two punch of "I Am the World" and "Who Puts Rock & Roll in Your Blood?" It's these tracks that firmly establish the loose rock vibe for the entire album:  one that's Petty one moment, Black Rebel Motorcycle Club the next, with the old-school sensibilities of the Rolling Stones woven in.
But it's the band's first single, "Nothin' to Do With Love," where The Elms really shine. With an insanely hooky bass line and a relevant message about what love is – and isn't – Thomas branches out with a storyteller's approach to songwriting, one that adds vibrant color and accessibility to these snapshots from everyday life. From the ups and downs of relationships ("Makes Good Sense," "I Left My Body and Never Came Back" and, my favorite – the snide portrait of the significant other you'd never want – "She's Cold"), to dissatisfaction with life in a small town ("The Chess Hotel") to regret for past mistakes ("I've Been Wrong"), there's plenty of depth and vulnerability along with the ear candy, which isn't always the case in rock & roll.
While those looking for more specific faith references in the lyrics may be disappointed, the message of "The Chess Hotel" coincides with a worldview the band's embraced all along – one defined by truth, soul and rock & roll. 


© 2006 CCM Magazine.  All rights reserved.  Used with permission.   Click here to subscribe.