The End Is Now
reviewed by Andree Farias

Copyright Christianity Today International

2003

1 Dec

COMMENTS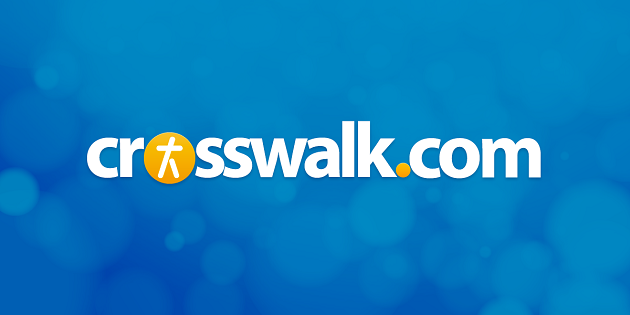 Sounds like … the fun lyrical assaults and progressive vibe of A Tribe Called Quest, De La Soul, and the Black Eyed Peas
At a glance … though it doesn't top previous L.A. Symphony releases, The End Is Now still showcases the crew's ability to mix deft lyricism, fun, and rhythmic hotness into one homogeneous mix
It's been a long time coming! After what seems like a decade-long contractual battle with Word Records (the parent company of ill-fated Squint Entertainment), L.A. Symphony has finally been able to break free from the mess, hooking up with Gotee Records (Christian market) and Basement Records (mainstream) for The End Is Now, the hip-hop collective's "proper" major-label debut after more than seven years in existence.
Refusing to succumb to the business woes tying them up, the crew allowed their creative juices to flow, releasing various independent side projects, solo albums, and EPs, whetting the fans' appetite for the LAS goodness they craved. Many of these fans wouldn't wait for Squint to drop the lauded Call It What You Want; a leaked version made the rounds on the Internet. This grassroots campaign to spread the word about the album garnered LAS even more fans and much unpublished acclaim.
With a renewed sense of purpose, L.A. Symphony gave birth to the self-produced, self-mixed, and self-engineered The End is Now, an album that combines the jazzy elements of their indie debut Composition #1, with the more accessible flair of Call It What You Want. The End also marks the departure of Pigeon John, bTwice, and J-Beits as active contributing members of the crew (they're still featured on the album), a drastic change that caused many to fear for the future of the conglomerate. A reduced lineup notwithstanding, one thing hasn't changed: The remaining Symph members FLYNN, Sharlock Poems, Joey The Jerk, UNO Mas, and Cookbook are still adept at interweaving lyrical deftness and silliness on top of well-produced rhythmic tracks.
Take the southern spunk of the first single "Gonna Be Alright," dedicated "to anybody that's lost their job before [and] anyone that just broke up with their significant other." Its simple and reiterated hook "Everything's gonna be alright" is followed by rapid-fire verses on the ephemeral nature of problems. Laced with a phat Timbaland-esque beat, "I Can't Have Her" is about maintaining sexual purity; its specific message is good advice for anyone dealing with lustful feelings.
"Charlie Brown" recounts the Squint debacle through quirky samples, plodding pace, and a silly chorus, all working together to tell their painful story—and yet point to God in the midst of it all. You can hear the disappointment in Pigeon John's voice: "How about you work out a record deal?/Why not, God? You made fire/Why not a deal with sire?/God, You're frustrating me/Your hands created me, right?/Then what am I going to do with this guilt that it's killing our might?" A similar theme is revisited in "Wonderful," where members are given a chance to "vent" about their ordeal. Both old-school and laid-back, you can't help but feel for the Symph, especially for Joey the Jerk, quite possibly the most disenchanted of all.
Two tracks are exclusive to the Gotee version of the album (for the Christian market). The first is "Here to Party," a somewhat vacuous party track that encourages listeners to "dance" and "shake it" (gasp!) as an extremely synthy and grating horn section jumps out of the mix. The second is "One of a Kind," a track that's rhythmically superior but a bit gratuitous in its use of braggadocio to drive its point across.
Despite the crew's reputation and ardent underground following, I don't know how well Christian audiences will receive The End Is Now. Gauging by the reception of certain Uprok artists and other more underground cats, many might make a case about the crew's penchant for making "just-for-fun" hip-hop that doesn't mention God or Jesus enough and/or the group's lack of an agenda. At any rate, L.A. Symphony has delivered an above-average project illustrative of their skills as rhymers and producers—a CD that's informed by their faith, rather than about it. Here's hoping there are many more to come.