The Gospel According to Jazz, Vol. II
reviewed by LaTonya Taylor

Copyright Christianity Today International

2002

1 Oct

COMMENTS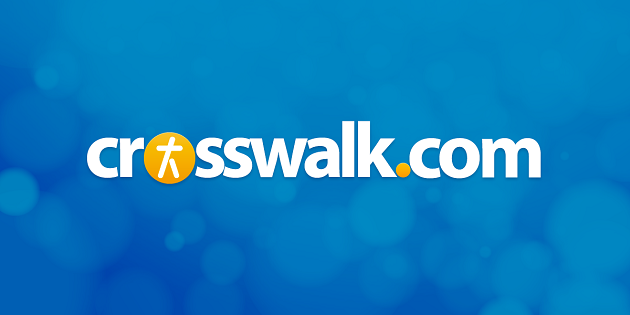 Sounds like … Whalum's characteristic smooth jazz, similar to contemporaries Kenny G and Spyro Gyra, with more than a touch of gospel
At a Glance … this preacher's-kid-turned-jazz-saxophonist blends his gospel roots with his jazz prowess in yet another unforgettable album that's sure to do well among Christian and mainstream audiences alike.
If you listen to contemporary gospel, smooth jazz, or mainstream popular music, chances are you've heard Kirk Whalum's artful tenor saxophone without knowing it. Whalum has toured with Whitney Houston (remember the emotive sax solo on "I Will Always Love You" from The Bodyguard soundtrack? Yup, that's Whalum) and has shared his talent with Barbara Streisand, Babyface, Vince Gill, and Quincy Jones, to name a few. He's also featured on several film scores, including Pearl Harbor and Prince of Tides. Fans of Christian music will recognize Whalum's trademark sound from Take 6's recent release Beautiful World, Willie Norwood's 'Bout It, Nicole C. Mullen's Talk About It, Phil Keaggy's In the Quiet Hours, and Michael Card's Scribbling in the Sand. He's also recorded with BeBe and CeCe Winans, Yolanda Adams, Nancy Wilson, and Al Green. Since he gave up the drums during junior high school and picked up the saxophone, Whalum has garnered a serious following and is considered one of the most influential jazz saxophonists of his generation. This cat's got mad skills, yet Whalum is known for being down-to-earth and humble.
Whalum's latest inspirational offering, The Gospel According to Jazz – Vol. II, follows 2000's Grammy-nominated Hymns in the Garden and The Gospel According to Jazz – Vol. I, released in 1998. Like Vol. I, this is a live recording, and you can feel it. At times, you can sense the energy between the musicians and the audience. With Vol. 1 veterans such as keyboardist George Duke and co-writer and co-producer Tyrone Dickerson returning this time around, Vol. II is a strong follow-up to its Dove- and Stellar-nominated predecessor. However, the song selection on Vol. II sets this album apart from Whalum's earlier projects. While they featured a sweet selection of hymns, Vol. II presents a jazz liturgy grounded in daily living and everyday experiences. From a creative standpoint, Whalum definitely takes things to the next level. Still, a worshipfully rendered medley, including "Sprit of the Living God," "Sweet, Sweet Spirit," and "Is Your All on the Altar," is a smooth reminder of Whalum's earlier albums.
The album opens with "John 1:1," a light, complex composition in 7/4 time with lyrics taken from the Apostle John's introduction to his Lord: "In the beginning was the Word / And the Word was with God / In the beginning was the Word / and the Word was God." The sax floats dreamily over the crisp vocals, like a lead vocalist who knows just when to ad-lib and when to pull back. "Thy Will Be Done" includes lush vocals backing South African acoustic guitarist Jonathan Butler as he incorporates themes from "The Lord's Prayer." "Seasons," an instrumental piece composed by Whalum's son Kyle and based on Ecclesiastes 3, features the young Whalum, a budding bass player, in a series of interludes alternating a soft, low key treatment of his instrument with an intense, gritty handling.
"No-Word Praise" is a clean, fast-paced homage to the African-American church experience of "shouting": "I think I'm feelin' a no-word praise comin' on / Done got so happy ain't got no words for this song / I open my mouth but I just can't speak / Cause I feel the Spirit all over me." There's a nice call-and-response interchange between Whalum's shouting saxophone and the scatting vocalists in this number, accented by a subtle organ. The church boy's Baptist roots show in this piece, and it's clear the audience appreciates it. "El Todopoderoso" is an upbeat number with Spanish lyrics paying tribute to "The All-Powerful One." It highlights the deep, throaty lead vocals of Ta Ta Vega (a longtime jazz and gospel artist in her own right) and the skillful percussion of Luis Conte. Whalum's brother Kevin sanctifies Johnny "Guitar" Watson's classic "Ta Ta You Baby" by changing the lyrics to "Ta Ta You Jesus" and thus transforming it to an expression of thanksgiving for God's intervention in life. The final cut on the album (and the only studio track), "The Moment I Prayed," is a sweet, complementary interplay between Kevin's easy tenor and gospel artist Kim Burrell's rich, husky soprano. The song serves as a subtle altar call and a fitting end to this musical testimony.
If the album weren't a live recording, "Falling in Love With Jesus," wouldn't quite fit in with the rest of the album. The song has the feel of a praise chorus, and as a result, the jazz elements Whalum adds are a bit jarring. It's also somewhat unsatisfying from a lyrical perspective. Still, it's clear the audience truly enjoyed this song and joined the worship experience. Butler's soulful, lead vocal is compelling – imagine Stevie Wonder singing gospel – and sensitive piano and sweet improvisational riffs at the end of the song gave it a warm, churchy feel. The band has a wonderful "gel," and the songs give each musician a chance to subtly shine. The vocals are strong and accent rather than interfere with the music. If you don't enjoy smooth jazz á la Kenny G or Spyro Gyra, this probably isn't the album for you. If, however, you'd like to spend a little more time with a legendary Christian artist whose music you've likely heard in all arenas for years, you'll want to give this a spin – it's got a great variety of songs, and you'll find it a nice introduction to the rest of Whalum's discography.