The IV Edition Speaks to the Cure for the Common Ills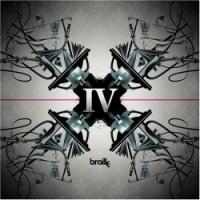 Artist: Braille
Title: The IV Edition
Label: Syntax
Continuing a 13-year career, music mogul Bryan Winchester (aka Braille) hits the pavement again for his fourth solo release The IV Edition speaks to societal issues and the needs that each of us face in life, while keeping with Braille's personal and honest approach to songwriting..
The title track offers a call to action for listeners, stating that we can each be an "IV" that delivers the remedy for social ills. Later, "The Cure" explains that the remedy goes beyond the basic needs of life in the physical sense, but extends into our spiritual lives and our need for grace, forgiveness and redemption that can only come from Christ. Braille also includes personal verses about his recently passed father and the importance of family.
Musically, Braille mixes things up nicely, pulling from beatsmiths such as Marco Polo, The Are and fellow Lightheaded crew member, Ohmega Watts, among others, as well as including guest verses from the likes of Mr J (The Procussions), Speech (Arrested Development), Theory Hazit (Scribbling Idiots) and others. The result is a sound that appeals to fans of all varieties of hip-hop music and lyrical content that reaches listeners from every walk of life.





© 2008 CCMmagazine.com. All rights reserved. Used with permission.