The Kiss
reviewed by Russ Breimeier

Copyright Christianity Today International

2002

1 Aug

COMMENTS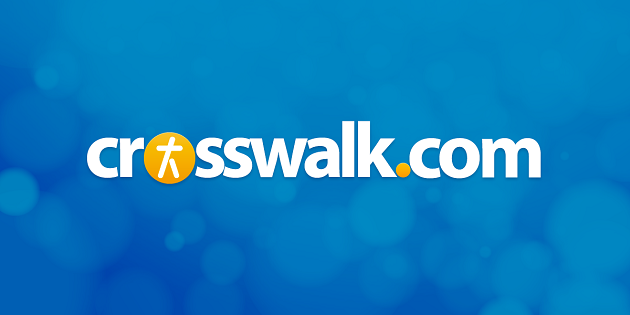 Sounds like … similar to the rhythm-and-blues pop of Destiny's Child, Mary Mary, and Out of Eden, but generally much softer
At a Glance … doesn't quite live up to Trin-I-tee's previous project or other similar albums in the genre, though fans should still enjoy it well enough.
It's been a somewhat lengthy two-and-a-half year hiatus, but the women of Trin-I-tee 5:7 have been involved in more than vacations and family time. Chanelle Haynes, Angel Taylor, and Adrian Anderson are each devoted to various ministries and charities, focusing primarily on needy children and adults, as well as literacy programs. The vocal group began in New Orleans, where Chanelle and Angel became friends in high school. When the third member of the trio, Terri Brown-Britton, left to spend more time with her family, the two asked Adrian, a Hollywood make-up artist whose clientele included Trin-I-tee 5:7, to join the group. I don't believe it's accurate to call Trin-I-tee 5:7 the "first girl group of gospel music," since Out of Eden has been recording since 1996 and The Clark Sisters since the mid-'80s. Nevertheless, Trin-I-tee 5:7 earned a considerable audience with their previous album, 1999's Spiritual Love, garnering a Stellar Award for New Artist of the Year, as well as Soul Train and Dove Award nominations. Album sales of their first two projects total more than a million units, so it's fair to say that The Kiss is a much-anticipated release among gospel/R&B fans.
With all the different R&B girl groups cropping up in Christian music these days, I'm beginning to hear the subtle differences in sound between them. Out of Eden always has struck me as the most youthful and energetic sounding of the bunch. Mary Mary, who's released their debut and sophomore albums since Trin-I-tee's previous release, blends energetic dance music with funky retro sounds, traditional gospel, and soaring ballads. Trin-I-tee 5:7 seems like a group for those who prefer more of an easy-listening flavor of R&B. Not that there aren't a few up-tempo tracks in the mix. The inspirational dance track "Holla" bookends the album (the "Urban Remix" is the opener), and "Here for You," a testament to God's unfailing presence, has a groovin' bass line and a soulful melody. However, neither of these tracks dazzle like Mary Mary's "Shackles" or CeCe Winans' "Out My House." And while "Dance Like Sunday" has a faster R&B feel with worshipful lyrics, it's a fairly mellow track that doesn't quite live up to its title.
That leaves an abundance of slower R&B grooves and inspirational ballads. Trin-I-tee stepped up their involvement in this album by co-writing five of the thirteen songs. All three wrote "16 Again" together, a light R&B song about the rewards of waiting for true love. Angel co-wrote the similarly themed "You're the One for Me," a slow R&B ballad that recognizes Jesus as the ultimate true love of our life. "All of My Life" was co-written by Adrian as a prayer of commitment to the Lord, and features a soft contemporary-jazz sound. Of the three women, I liked the songs Chanelle contributed to the most because they're darker and weightier. "I Wish," for example, seems to be about the passing of a loved one before that person developed a relationship with Christ. She also helped with "Greater Than You and Me," offering hope to small children raised in a hopeless environment. The song features stronger production, a dramatic melody, a cool electric guitar part, and a predictable but effective children's chorus at the end, laughing happily over the final notes of the strings.
Additionally, there's a cover of Curtis Mayfield's "People Get Ready," which adds little to the arrangement beyond a hip-hop coda driven by a steam engine sound. Both "What He Wants" and "16 Again" contain spoken introduction tracks that sound a little forced. The album's title seems to be inspired from "With a Kiss," which I found disappointing not so much by what I heard, but by what might have been. There's a sense of creativity and poetry in the first couple minutes, which depict someone confronting a loved one over dinner about his broken relationship. Well into the first verse, I realized the song actually is about Jesus confronting Judas about his betrayal. According to what we know from the Bible, this is obviously a fictionalized conversation, but it makes for an intriguing subject – Jesus' broken heart (better illustrated in the Gospels upon news of the death of John the Baptist). "With a Kiss" almost implies surprise on Jesus' part, as if the Son of God didn't expect Judas to betray him. The song also begins to sound more like a scene from a second-rate musical as it progresses, especially in the bridge: "Judas, you must start to know just who I Am / Royalty, you should not mess with me"
Awkward songwriting aside, The Kiss still is good enough to satisfy fans of Trin-I-tee 5:7. Most everyone involved with this project believes this is a bold artistic leap forward for the trio. Going back to their previous material after listening to The Kiss, I still prefer 1999's Spiritual Love much more. The songs were better written, there was a better mix of dance tracks and ballads, and the production is surprisingly more impressive on the older album. That's remarkable considering the talent of the producers involved with The Kiss: PAJAM (Boys II Men, The Clark Sisters), Keith & Darren (Musiq), Carvin & Dre (Michael Jackson), Fred Jerkins (Brandy, Whitney Houston), Travon Potts (Monica), and several others. It's entirely possible my pre-release copy is un-mastered and lacking the subtle polish of the final product. But if you're looking for something as good as Mary Mary, Out of Eden, Destiny's Child, and The Clark Sisters' solo projects, you may want to keep looking. But The Kiss is similar enough to Trini-I-tee's past works to recommend it to fans or to those looking for a softer R&B sound.