The Latest from Web Rock News Network
Matthew Turner

Music and Entertainment Editor

2001

23 Mar

COMMENTS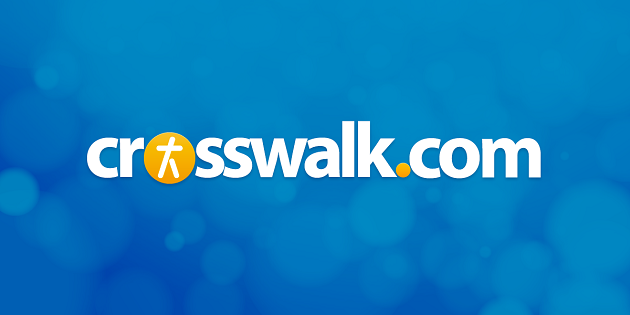 Brought to you by WebRock.net (
http://www.WebRock.net
) Christian Modern Rock radio live 24 hours a day!
DOVE AWARDS TO AIR ON PAX-TV AND WGN-TV
March 22, 2001
Nashville, TN - The 32nd Annual Dove Awards are scheduled to be televised by two national networks, Frank Breeden, president of the Gospel Music Association, announced yesterday (3/21) as one of several developments related to the Dove Awards.
PAX TV, the nations
family friendly
television network, is scheduled to premiere the annual awards show on Saturday, April 28th at 9 PM ET/PT and 8 p.m. CT/MT. The following Friday, May 4th, Superstation WGN-TV, which is in more than 50 million U.S. television households, will air the Dove Awards at 8 PM ET, 7 PM CT and 5 PM PT. The Dove Awards will be produced live to tape on Thursday, April 26th at the Grand Ole Opry House in Nashville, TN.
"This coverage is unprecedented in our shows history. Our goal for 2001 was to move away from a syndication environment that made it difficult for fans to find our show. Securing one national broadcast outlet in prime time has been our goal for the Dove Awards. The second national
primetime airing is even better for our mission to raise the awareness of contemporary Christian and gospel music," said Breeden.
In addition to the television agreements, Breeden also announced that Feed the Children has been selected as the official charity for the awards show and Reunion Recording Artist Michael W. Smith has signed on as a host for the Dove Awards.
Several performances have been confirmed for the Dove Awards. Yolanda Adams, Avalon, Rachael Lampa, Mary Mary, Donnie McClurkin, Nicole C. Mullen, The O.C. Supertones, Stacie Orrico, Point of Grace, Mark Schultz, Third Day and Jaci Velasquez are some of the performers confirmed for the telecast.
R.A. Clark, Sr. Vice President of production and programming for Dick Clark Productions and Breeden also announced that Nashville veteran and four-time Dove Awards producer Bob Gordon has been added to produce the show. They also named California-based director Clay Jacobsen as
director for the broadcast.
American Airlines is the official airline sponsor for the 32nd Annual Dove Awards.
KIRKPATRICK & KENNEDY CONTRIBUTE TO JUDD PROJECT
March 22, 2001
Nashville, TN - Wynonna Judd has been collaborating with her sister Ashley Judd in Ashley's new movie, Someone Like You. Wynonna previewed the movie with Ashley in January and the producers approached her about recording something for the film.
Wy approached hitmakers Gordon Kennedy (formerly of Whiteheart) and Wayne Kirkpatrick (Susan Ashton, Kim Hill, Eric Clapton) about writing a song for the movie. The three wrote "You Are," Wy recorded it, and 20th Century-FOX replaced the closing song in the movie with Wy's song.
Kennedy and Kirkpatrick, who wrote "Change the World," recorded by Wynonna and Eric Clapton, cleared their busy schedules (both have been busy working with Kelly Price and Peter Frampton) and made time for Wy. The threesome had such a delightful time together, they extended their
writing session by two days and booked some studio time at Beanstalk in Franklin, TN to lay down the tracks for the demo. Wy said a little prayer with Wayne and Gordon and the three created a little magic.
Although a writer on The Judds song "102" and "Troubled Heart and a Troubled Mind" as well as a producer on "New Day Dawning," this special event marked the first time Wy wrote a song, recorded it two days later and produced it with her two friends, Wayne and Gordon.
The movie premieres in New York March 28th and opens nation-wide March 30th.
Copyright 2001 webrock.net, All Rights Reserved