The Light of Things Hoped For
reviewed by Russ Breimeier

Copyright Christianity Today International

2003

1 Apr

COMMENTS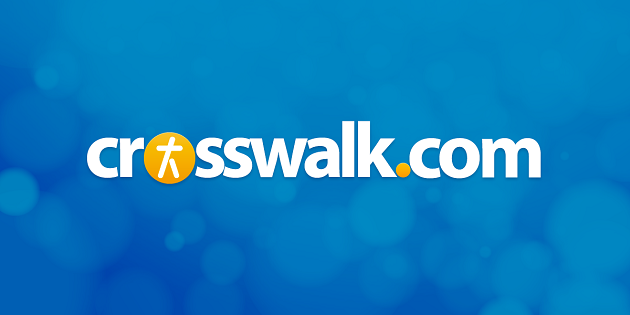 Sounds like … simple alternative rock flavored with classic synthesizer sounds and sci-fi imagery
At a Glance … a bit too repetitive thematically and musically, but Brave Saint Saturn is still to be commended for crossing the boundaries of typically safe and comfortable Christian rock
Comprised of members from the popular ska-rock band Five Iron Frenzy, Brave Saint Saturn was created as a side project and outlet for lead singer and songwriter Reese Roper to share songs that were considered too dark and emotional for his primary band. Trying his hand at some occasional programming, keyboards, and guitars, he was joined by fellow FIF band members, Keith Hoerig (on bass) and Dennis Culp (trading trombone for guitars and some vocals). Their 2000 debut, So Far From Home, was lauded as something wholly original, supposedly pioneering what is called "astro-rock" or "space-pop."
Truth be told, the genre was around long before Brave Saint Saturn came to be. Bands have been combining sci-fi metaphor, analog synthesizers, and melodic rock as far back as the early '70s with Yes and David Bowie. While Brave Saint Saturn is certainly different sounding, they aren't as groundbreaking or progressive with their sound as current bands Radiohead or Sigur Ros. It's still interesting stuff, combining the concept album style of David Bowie with the retro-rock of Zwan and the angst- filled introspection of R.E.M. Stepping up from the programmed percussion and guest drummers on their last album, Brave Saint Saturn has since officially added Five Iron Frenzy drummer Andrew Verdecchio to their lineup (probably related to FIF's imminent and amiable disbandment later this year).
Brave Saint Saturn's sophomore effort, The Light of Things Hoped For … , is a little more cohesive as a concept album than the last. The Apollo 13-styled narrative more clearly unfolds. Picking up where the last album left off, the crew of the USS Gloria has finished its mission to explore Saturn and its moons and are ready to return home, until something goes wrong, marooning the astronauts in orbit. To his credit, Dennis does a pretty good Walter Cronkite voice, posing as a news anchorman reporting on the events between songs. But, in reality, the fifteen tracks of this album don't so much tell specific plot details as much as they convey the band's personalized version of the Prodigal Son parable, dressed up with sci-fi imagery — dark side of the moon, lost in space, the glorious light of the sun, etc. The imagery is used to carry themes of loss, hurt, despair, and, ultimately, hope.
These songs can seem as moody as a teenager's worst day, which might explain their popularity with that age group. The album begins with hopeful rock gusto on "The Sun Also Rises," only to switch to the sadness and loss over what might have been in the acoustic driven ballad "Binary." It's followed by "Enamel," an intentionally plodding rock ballad ("Here's another song with the four oldest chords in history … ") expressing bitterness over a failed, shallow relationship: "I hope you fall in love, but I hope your plans are thwarted/And I hope that now you're back, it's because you were deported." Then in "Anastasia" (yet another '80s-styled rock ballad), Reese expresses fear and reluctance in starting a new relationship: "She hits the mark, the kindled spark, but I'll just drag her down." This all culminates mid- album with "Titan," an ominous rocker that despairs over the looming darkness.
The angst continues with "Estrella," a beautiful and melancholic acoustic ballad for a long-time friend of the band, who died this past year after a lengthy battle with a genetic disease: "The angels wings will cover you tonight/Hallelujah/Press your head against the breast of Christ/Hallelujah." It indirectly reminds us that our petty grievances often pale compared to the true suffering of other people, and yet those people typically radiate their faith the brightest.
One of two tracks penned and sung by Dennis, the Zwan-styled rock of "Heart Still Beats" laments the seemingly infinite number of people in need of the light of Christ and our fear to share it with them: "Oh God, we need You here/We're sinking fast and we don't care." His other song, the rock ballad, "Recall," could be viewed as a sci-fi version of the Prodigal Son's thought process before returning home: "Like an overdue sunrise, it all comes back to me/I remember Your love being better than life, when it all comes back to me." It follows Reese's upbeat confessional "I Fell Away," and the combination of the two tracks reiterate the Prodigal Son themes.
Ultimately, the angst is summed up in the album's final two tracks. The spoken word, "Atropos," simply states that "sometimes the bravest thing of all is to hope." It leads into the rock ballad, "Daylight," which builds from fear ("Daylight, save me") to a glorious finale, with Reese joyfully screaming "Jesus Christ, Light of the World, You never did forget me … I'm coming home." As you can tell from the lyrics, the sci-fi analogy is used to encourage us to remain in the light of Christ, rather than the vast, cold darkness of sadness and despair.
These themes were already explored to a lesser extent on the band's So Far From Home album, however. The gimmick that seemed so fresh before seems a bit rehashed on this album, which is also much darker and less humorous than the first album (or Five Iron Frenzy for that matter). So Far From Home was also much more varied musically, whereas The Light of Things Hoped For … dwells on the same mid-tempoed rock ballad sound for the majority of the tracks. Still, Brave Saint Saturn remains a likable and intriguing band, thanks largely to Reese's passionate rock vocals, his gift for melody, and his alternating flashes of wit and raw emotion. Oozing with angst and salvation, Brave Saint Saturn can still be commended for breaking the safe confines of typical Christian rock and exploring uncharted territory with atypical sounds and lyrics that ring with emotion and reality.