The Odes Project, Vol. 1 & 2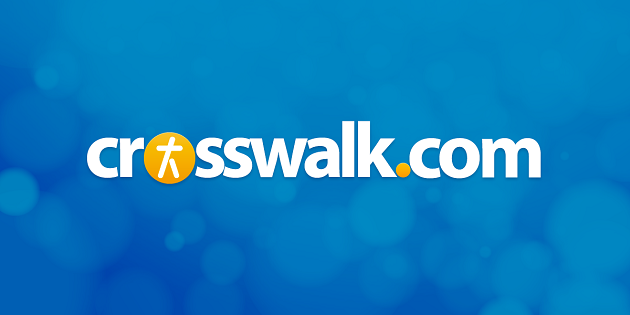 Sounds like … a conflation of inspirational, world music, choral, and soundtrack pop, at times recalling a more understated version of the work of soundtrack composer Hans Zimmer.
At a glance … striking first-century hymnody and reverent modern-day arrangements render The Odes Project a stirring, one-of-a-kind worship recording.
Track Listing
Volume 1:
Like a Crown (Ode 1)
I'm Putting on the Love of the Lord (Ode 3)
From the East Unto the West (Ode 26)
I Sought the Lord (Psalm 34:5-7)
He Blesses His People with Peace (Ode 9)
I Stretched Out My Hands (Ode 37)
A Cloud of Peace (Ode 35)
I Was Lifted Up into the Light (Ode 21)
I Will Not Fear (Ode 5)
Meditation on Paradise (Ode 11)
Alleluia
Put on the Grace (Ode 20)
Let Everything that Has Breath
I Call Unto You (Psalm 3:3-5)
I Shall Stand (Ode 5)
Shower Upon Us With Your Gentle Rain (Ode 4)
I Have Been Freed (Ode 17)
Volume 2:
My Love Is the Lord (Ode 16)
Eternal Life Has Arisen (Ode 15)
I Rested on the Spirit of the Lord (Ode 36)
Rise Up! (Ode 8)
You Are My God (Ode 18)
His Rest Is Forever (Ode 25)
Flow Through Me (Ode 12)
Sing Allelu (Ode 40)
Guide Me Home (Ode 14)
Keep on Walking (Ode 23)
They that Sow in Tears (Psalm 126:5)
Fill Your selves with Living Water (Ode 30)
Oseh Shalom (Psalm 104)
My Joy Is the Lord (Ode 7)
A Great Day Has Shined Upon Us (Ode 41)
One of the most novel worship recordings this year happens to have been written during the very dawn of Christianity. The Odes Project is the most ambitious adaptation to date of the mythical Odes of Solomon, a collection of 42 canticles believed to have been composed during the first couple centuries of the early Christian church.
None of these relics is scriptural or even theological, but much like classic hymnody and some of today's Christian music, the songs are very much a reflection of a soul's response to scriptures and God's great gift of salvation. Olden faith was never pompous or larger-than-life, so there's a certain simplicity to the poetry—a sense of humility and awe that provides a sobering glimpse into the faith life of pioneering Christ followers.
That's perhaps the biggest challenge producer and composer John Andrew Schreiner (Fernando Ortega, Keith & Kristyn Getty) faced in adapting the odes. How does one set to music such pure, unadulterated text without losing the psalmist's original spirit?
After extensive research and meetings with Dr. Charles Fromm, publisher of Worship Leader and a longtime odes scholar (as well as the project's visionary and executive producer), Schreiner set out on the daunting task to adapt and write music for 28 of the 42 odes. The results, for the most part, are striking: by placing the time-worn hymnody in a context melding inspirational, choral, Middle Eastern, and world influences, the words come alive in ways its first chanters would've never imagined.
Psalm-like and worshipful, the odes here run a gamut of styles, with Schreiner taking special care to marry the mood or sentiment conveyed by the text with the right sensibility. The work is so exhaustive, though, it stands to reason that some of the arrangements lose steam in parts of the project's second volume, at times fading placidly into the background.
As far as the singers, Ortega, Bryan Duncan, and Kelly Willard are about the only names with any marquee value on the project, and that's exactly the point. By shunning artist-centric expressions of praise, the odes shine on their own merits, the ancient poetry rising to the forefront undeterred by star power or grandstanding.
The collected works are staggering in scope, so they were compiled in two separate volumes, each with a litany of accompanying resources aimed at worshipping congregations. That's the ultimate purpose behind The Odes Project—to get the church to sing to the Lord a new song, one written millennia ago by a psalmist whose passion for God exuded realness, wonder, and a communal spirit.
© Andree Farias, subject to licensing agreement with Christianity Today International. All rights reserved. Click for reprint information.