The Other Side of Something
reviewed by Russ Breimeier

Copyright Christianity Today International

2004

1 Mar

COMMENTS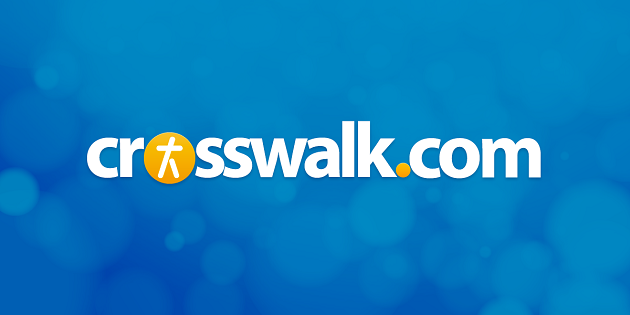 Sounds like … acoustic pop that's intentionally more upbeat and eclectic than Groves' past albums, evoking Nichole Nordeman, Sarah McLachlan, Ginny Owens, and Charlie Peacock
At a glance … combining a slightly more approachable pop sound with her lyrical insight and folk songwriting adds up to another winner for Sara Groves, one that is sure to grow her audience
Track Listing
The One Thing I Know
Jeremiah
Compelled
Roll to the Middle
What I Thought I Wanted
Esther
Boxer
Undone
All I Need
Like a Skin
Come Thou Fount
For some artists, "more" isn't always the best word to have in a review. It can be used to indicate that something is lacking, or that something is needed, or that the new album is merely "more of the same." But it's a word I've been using a lot to describe The Other Side of Something, because when you're as talented as Sara Groves, "more" is definitely a good thing.
At face value, Groves is sporting a more sophisticated, artsy look that's very becoming and befitting of her creativity. As for the music itself, it's more produced than her last two albums. She's teamed once again with longtime friend/producer Nate Sabin, while also collaborating for the first time with Charlie Peacock on four tracks. Groves and Peacock make a good match, both capable of simple Christian pop, but also willing to broaden artistic horizons. All three succeed in offering more of the acoustic pop that fans have come to expect, while also making it more varied and approachable than her typically mellow folk style.
As such, Groves's music is more radio-friendly because some songs are more upbeat. "The One Thing I Know" has that classic Peacock pop/rock sound, though it could have easily resembled another "Less Like Scars" (from her last CD, All Right Here). It's a simple but smart take on the miracle of God's grace: "You've done a good work in me and you won't quit 'til I'm free." A similar style underscores "Compelled," which inspired the album title as a reference to our new hope in Christ despite our sinful nature: "I have a new hope that blows away the small hopes I knew before … You've written on my very soul/Where no man can legislate/The law of your love has taken hold/By your holiness and grace." With the quirky bounce of "All I Need," Groves reveals a more humorous side by demonstrating that there are always things in life that we unnecessarily deem necessary.
With the addition of Peacock and everyone's willingness to experiment, this album also offers more creativity in Groves's sound—most apparent in "Boxer," one of the most artistically stimulating and inventive songs I've heard in some time. Combining freeform jazz with a somewhat bluesy melody and art-pop sensibilities, Groves likens the struggles of "fighting the good fight" to the test of endurance found in an intense title bout. "Jeremiah" is tensely arranged with thunderous drums and dark strings, perfectly capturing the melancholic power and passion of the Old Testament prophet, as Groves prays to burn with the fire of God by tearing away world-weary defeat and prideful ambition. Then there's "Esther," which tells the story of Groves's 71-year-old great-aunt, a childless widow who found fulfillment in African missions work with millions of orphan children—it'll make a strong anthem for Compassion, World Vision, and DATA. Peacock appropriately borrows from South African mbaqanga, the '50s R&B pop style people typically associated with Paul Simon's African-themed Graceland album.
Of course, it wouldn't be Sara Groves without more of her brilliant insight. This is an album about wrestling with God, marriage, materialism, false security, and other everyday struggles. Faith is not easy, and the songs offer honest examples of the process from brokenness and uncertainty to restoration and hope. The brief "Like a Skin" poetically compares spiritual renewal to the struggles of a snake shedding skin or a caterpillar becoming a butterfly. "What I Thought I Wanted" is a knockout reminder that our ways are not God's ways, and that we should be grateful for it. "Roll to the Middle" is particularly vulnerable—a beautiful, sad, and candid admittance that, yes, Christian spouses do have arguments, and that we reconcile with humility instead of pride: "This is how I know our love/This is where I feel its power/Here in the absence of it." Groves once again wraps things up with worship, altering a hymn to make it her own with "Come Thou Fount."
It's to the point where you can reliably count on Sara Groves for smart, sincere pop music that stimulates the mind and soul. Just as Nichole Nordeman's introspective songwriting received much adulation with the release of Woven & Spun, I'd be stunned if people didn't respond to The Other Side of Something with similar enthusiasm. Here Groves offers more of what she's most acclaimed for, and then takes it one step further. If only there were more songwriters capable of similarly balancing outspoken faith and unabashed creativity.
(Note: The first 40,000 copies of The Other Side of Something come packaged with a 30-minute song-by-song interview with Groves, as well as 6 simply recorded "living room sessions" demos of songs both old and new.)