The Purest Place
reviewed by Russ Breimeier

Copyright Christianity Today International

2004

1 Aug

COMMENTS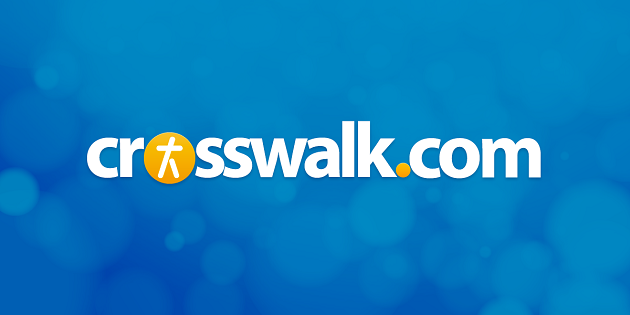 Sounds like … soaring AC pop 'n' worship that combines elements of Out of the Grey, Coldplay, Rebecca St. James, Nichole Nordeman, and the Passion worship albums
At a glance … despite some missed opportunities to be more lyrically creative in their worship, they don't hinder the beautiful pop production and vocals of this dynamic duo
Track Listing
Proem
My Covering
Glory of Your Name
Knees to the Earth
Come As You Are
Hidden in You
Purest Place
You Are
Invade
Soli Deo Gloria
Holy Roar
Holy Roar
Captivate Us
Mended
There seems to be a trend in 2004 for certain Christian artists to make "a return to worship music" after supposedly straying from their original songwriting approach. It's rather exaggerated (if not ridiculous) in some cases because many of these artists in question have yet to ever stray from worship music—more likely, it's a marketing ploy intended to make their approach to worship music appear more timely and sincere. But for husband and wife duo Watermark, their latest album really does mark a change from the standard AC pop of their most recent albums to the worshipful pop heard early in their career and in their collaborations with the Passion worship team.
Turns out to be a change for the better, as The Purest Place may well be Watermark's best album to date. It first developed out of reconciliation between Christy Nockels and old friend Kimber Hall (wife of worship leader and longtime collaborator Charlie Hall), which is nicely summed up in the closing track, a pretty acoustic ballad called "Mended" that praises God for restoring hearts: "Lord, You mend the breech, You break every fetter/You give us Your best for what we thought was better/And You are to be praised." Shortly after that came a special private advance screening of Mel Gibson's The Passion of The Christ, which inspired Christy and her husband Nathan to refocus on worship music. The first song written in response to that was first single "The Glory of Your Name," an AC Euro pop song reminiscent of Out of the Grey that beautifully chronicles the miracle of God made flesh through Jesus.
It clearly led to even more effective songwriting throughout the album. The Purest Place opens majestically with "My Covering," whose chorus offers one of the sweetest melodies I've heard in some time. It truly is a pop song written for worship, at times resembling Coldplay and Rebecca St. James, very simply worded, yet also profound: "I died in Your death, my Lord … Buried in the grave with You … And I arose with You, my Lord/Glory, glory to Your name." Elsewhere, the title track worshipfully and ethereally explores the purity of Jesus Christ, and "You Come As You Are" combines a very memorable and passionate chorus with an elegant worship ballad arrangement. Watermark mixes old with new for "Soli Deo Gloria" (Latin for "To God Only Be Glory"), a doxology that touches on the workings of the Holy Trinity. It reveals more of their creative side by opening with an operatic vocal against a modern and atmospheric backdrop, and then proceeding to the sublime melody.
The Purest Place would be even better if it hadn't raised the bar so high for the other tracks. There are missed opportunities in the lyrics, which are sometimes a bit too routine or clichd. It works for a song like "You Are," which simply describes the Lord with a variety of words in the verses, leading to worshipful affirmation in the chorus. In contrast is "Hidden," an intriguingly worded chorus about living our lives in the guise of Christ—but it fails to explore that idea any further in the verses, opting instead on standard Psalm-age like "I will call upon You Lord, for You are worthy to be praised." Similarly, "Invade" makes for an interesting way to invite Jesus' transforming presence in our lives, but it ends up sounding like an inferior version of Shaun Groves' "Welcome Home." Other tracks are also too familiar from having appeared on previous Passion albums. "Holy Roar," for example, is a really good one—still anthemic and inspiring years later—but it too closely resembles a number of other songs today about spiritual revolution and revival.
At least the album's strengths outweigh its shortcomings. Christy has never sounded better and really does deserve a Dove nomination for her impassioned singing throughout. It's also one of Nathan's finest album productions ever, more dynamic and less hackneyed than his past work; it's very clear that he's learning a lot from working with other artists over the last five years. It all goes to show that Watermark has approached worship and AC pop with newfound vigor and artistry—quite a feat nowadays amid so many stale attempts at worship music. The Purest Place won't necessarily blow away all listeners, but it does seem to mark the beginning of what these two talents are really capable of.