The Rubyz Yields a Gem Here and There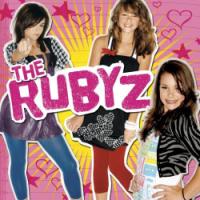 Artist: The Rubyz
Title: The Rubyz
Label: iShine
The three pint-sized brunettes who comprise The Rubyz set out to measure up to Hannah Montana, but on their self-titled debut, it's clear they can't quite fill the teen sensation's shoes … er, high heels.
The fluffy album opens with these lyrics: "Hey Alexis, Hey Marissa/It's Cammie up on the phone/I'm wondering if you wanted to hang." Lyrically, the album doesn't make a whole lot of progress from there, punctuated by lots of "na-na-na's" and "oh yeah's."
However, promising lyrics can be found on their first single, "Thirteen," where the girls plead, "What I mean/is for once I'd like to act my age, instead of older." The two outstanding musical tracks on the perky disc are the cover of Rihanna's "Umbrella," where the trio strips it down to a soothing acoustic rhythm, and the smooth R&B beats of "Just Like You."
Although they boast production from Chris Omartian (Jump5, Hilary Duff) and Joy Williams, the project is hit and miss as far as quality and musicianship, but the positive message the songs carry will resonate with tweens.
On "Baila Chiquita," the Latin rhythms gently accent the girl's youthful vocals, but on the cover of Fee's "We Shine" (the only real mention of God on the album), the frantic techno format and annoying shouting fail to impress. The remaining tracks are simplistic and trite. The trio simply lacks the charisma and "it" factor as Omartian's last power teen group, Jump5. With experience, they certainly hold promise, but this debut is nothing teens haven't heard before.

©2008 ChristianMusicPlanet.com. All rights reserved. Used with permission.




*This review first published on July 18, 2008.