The Shadow of Your Wings: Hymns and Sacred Songs
reviewed by Russ Breimeier

Copyright Christianity Today International

2006

1 Oct

COMMENTS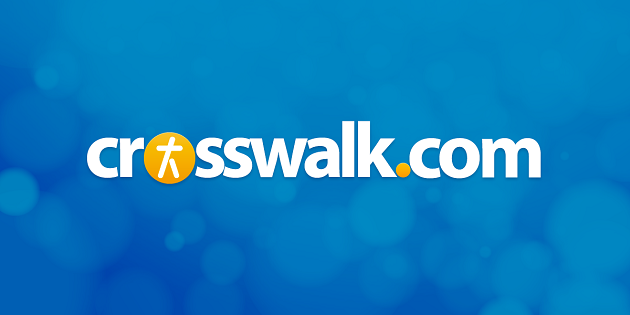 Sounds like … Ortega's familiar blend of hymns and soft, acoustic inspirational pop that has earned him comparisons to Michael Card, Bebo Norman, Dan Fogelberg, and Rich Mullins
At a glance … Ortega's familiar blend of hymns and soft, acoustic inspirational pop that has earned him comparisons to Michael Card, Bebo Norman, Dan Fogelberg, and Rich Mullins
Track Listing
All Flesh Is Like the Grass
Let the Words of My Mouth
Open My Lips
Come, Let Us Worship
All Creatures of Our God and King
Great Is Thy Faithfulness
Oh God, You Are My God
I Heard the Voice of Jesus Say
There Is Power in the Blood
Sing to Jesus
Crown Him with Many Crowns
Savior Like a Shepherd Lead Us
Doxology
There are some who only know Fernando Ortega for his inspirational radio hits dating back to This Bright Hour, his 1997 debut on Myrrh Records. But Ortega's more fervent fans know him best as an interpreter of hymns, both from seeing him in concert and from his earlier albums. It's this combination of soft-spoken creativity and tradition that has endeared the singer/songwriter to Christian audiences over the last 15 years.
And it's a combination that works once again on The Shadow of Your Wings: Hymns and Sacred Songs, his second release for Curb Records. On the surface, this seems like another mere hymns collection, the same sort of barebones arrangements that first established Ortega in the early '90s. Though at times it is exactly that, Shadow, which also includes a number of original compositions, also stands as one of his most ambitious projects to date.
Focusing only on the hymns yields mixed results, depending how much you like the classics to be tampered with. Ortega faithfully delivers "All Creatures of Our God and King" and "Savior Like a Shepherd Lead Us" with the piano-and-strings simplicity that has characterized his music for years. He infuses more of a rhythmic flow to an otherwise straight acoustic arrangement of "There Is Power in the Blood," and there's also a more orchestrated rendition of "Sing to Jesus," a hymn that has become a signature song for Ortega over time.
But some of these hymns have been set to new melodies, and while the creative effort is appreciated, most of the time the new tune just can't compete with the one that made the hymn beloved in the first place. Thus, it's probably impossible to improve upon "Great Is Thy Faithfulness," though Ortega's gentle acoustic pop melody is still quite pleasant. A new take on "Crown Him with Many Crowns," however, is far less interesting with a forgettable tune that constantly reminds the listener that it's inferior to the majestic feel of the original.
It's the context of these hymns that make Shadow more compelling overall. A number of Ortega's friends and family have died in the last couple of years, putting the artist in a rather pensive mood. His response is this album, a sort of Catholic Mass, though not written for the deceased, but rather as encouragement for those who mourn them. Much of it was inspired by The Book of Common Prayer, and with the songs specifically sequenced for quiet time and reflection, this is one of the more devotional albums you'll find.
Most of the originals are rooted in Scripture, with "Grace and Peace" (2 Thessalonians 1:2) a fitting introduction, and the warmth and peacefulness of "All Flesh Is Like the Grass" (Isaiah 40:6-8) to convey the melancholic inspiration of the album. What follows is an invitation to praise that recognizes the shortness of man's days and the eternal sovereignty of the Lord. Both "Open My Lips" and "Come, Let Us Worship" (Psalm 95:6-7) rank among Ortega's best compositions, and "Oh God, You Are My God" (Psalm 63) strikes a Job-like tone that's perfect here. Interestingly enough, these songs succeed in preparing hearts for the string of hymns that close out the album.
Though most of Shadow features Ortega and the piano, the album is completed by his continued use of first-rate musicians. Grammy-winning producer Gary Paczosa (Alison Krauss, Yo-Yo Ma) oversaw the project and arranged for participation from the highly acclaimed Turtle Island String Quartet. The delicate arrangements alternate between tranquil folk and soft orchestrations, and there are also guest vocals by the likes of Alison Krauss, Susan Ashton, Dan Tyminski, and Vince Gill. Yet no one ever stands out enough to call undue attention or change the mood, instead settling into the quiet reflection that underlies the album.
This is still a recording that you really need to be in the mood for, even if it happens to be an agitated mood that might not even know that it needs something mellower like this to help settle the soul. There's something to be said for saving The Shadow of Your Wings for the right occasion, though once I started, I also found myself frustrated as people repeatedly interrupted my listening of it. Consider that testimony for how effective the album is in drawing the listener into a quiet time of reflection and spiritual devotion. It's familiar territory for Fernando Ortega, but it's what he does best.
Copyright © Christian Music Today. Click for reprint information.