Then Is the New Now
reviewed by Russ Breimeier

Copyright Christianity Today International

2002

1 Aug

COMMENTS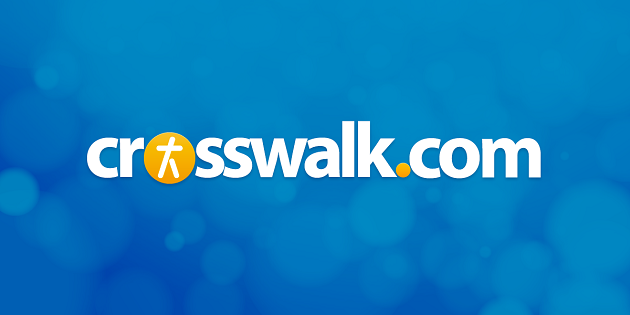 Sounds like … hard rocking power-pop in the same neighborhood as Jimmy Eat World and The Elms, with a bit of '80s alternative (The Cure) and emo (Further Seems Forever) thrown in
At a Glance … talent abounds in Denison Marrs, from the thought-provoking lyrics to the tight and exceptional musicianship of the band members.
Christian music has been starving for a band like Denison Marrs for some time. The proof is in how sought after this foursome from Lakeland, Florida has been. Denison Marrs, whose name comes from a mistaken translation of a t-shirt, formed as a band way back in 1995. In the seven years since then, they've released two independent projects and earned an underground audience by touring with the likes of Stavesacre, Bleach, and Starflyer 59. Once again we have a band that's slowly built an audience for itself over the last five years, finally signing a major record deal when the timing was right. Comprised of Eric Collins (vocals, rhythm guitar), Daniel Day (lead guitar), and Bucklew brothers Joseph (bass) and Jonathan (drums), the band was courted by many record labels before finally signing with Floodgate Records (with Warner distribution to the mainstream market) to release their national debut, Then Is the New Now.
The appeal of Denison Marrs is obvious. This is a first-rate rock band, a far cry from the amateur-sounding garage bands that populate so much of Christian music's underground scene. On the other hand, they're not over-polished sounding either, at times reveling in their raw sound. Their music is fairly melodic, but it doesn't get bogged down in pop clichés. They rock pretty hard, but not enough to classify it as metal or grunge. Most importantly, this band isn't modeled after a rock fad. Rap-metal, post-grunge pop, and punk are all popular today, but tomorrow they're likely to fade away as quickly as ska (only to be recycled again in another ten years). When it's done right, melodic rock with a British influence is always a popular mainstay. Denison Marrs gets it right.
Another thing that works in favor of Denison Marrs: They defy easy comparison. A really good band recalls the best of what's been done while adding their unique artistic vision to the mix. In the case of Denison Marrs, the closest comparison currently on the charts would be the rocking power-pop of Jimmy Eat World, but that's not a neat fit. There's also a bit of emo rock akin to Further Seems Forever, as well as Beatle-esque neo-classic rock such as Jellyfish and The Elms. Perhaps most striking is the band's penchant for passionate '80s rock groups such as The Cure and early Unforgettable Fire-era U2. The '80s influence is especially apparent on the band's modern rock cover of the hit, "Send Me an Angel," originally performed by Real Life Sterry. It's one of those mainstream songs that works from a Christian perspective. At the other end of the band's spectrum is the worshipful progressive rock of "Ps. 148," a seven-and-a-half-minute epic that blends early U2 with Radiohead's "Paranoid Android." The result is astonishing and powerful.
With the exception of "Ps. 148," the album is filled with soaring rock anthems, which is the only complaint I have. Denison Marrs would benefit from a little more eclecticism in their sound. However, all four members are so musically tight, you won't mind that they focus solely on uptempo rock. The rhythm section is particularly strong (you can tell that the Bucklew brothers have been playing together for a long time), and songs such as "What Life Has" demonstrate how important an energetic and proficient drummer is to a band's sound. The guitar work is equally impressive, nicely balancing wall-of-sound power chords with elaborate solos. Eric Collins also shines with his powerful vocal range, recalling Andy Sturmer of Jellyfish, Owen Thomas of The Elms, and Chris Carrabba of Dashboard Confessional.
Denison also excels at thoughtful songs that cover spiritual and everyday matters, as well as everything in between. "What Life Has" concerns the pursuit of meaning in our lives, while "Rescue Mission" calls Christians to action, noting that the decadence and evil in today's world are more reason for Jesus, not less. "You Feel Like" reflects our brokenness and the comfort we can find in God's grace: "I live down here on my knees and face where the prayers flow non-stop and the air is fill of grace / Sometimes I feel so much like a coward I could die / But then I feel your peace as you silently remind me / that I can always hide inside your arms." The song "Pow!" continues the theme of being forgiven and showing mercy to others: "We say we know that love is true / I say we don't because we wouldn't do what we do / But thank God for consciousness and for the chance to regret / Thank God that we're able to forgive and sometimes even forget." With "Keeping It Cool," Eric pays homage to Christ's endless, patient love and expresses a longing to live by his example: "How did you always stand your ground so well when they came at you? / How did you always seem to know just what to say and what to do? / I wish I could've followed you and felt the peace you'd give to who acknowledged you / I would've watched you close, remembering all you'd do … "
In addition to the spiritually themed songs, Denison Marrs tackles earthly love and romance in "This Must Be Love" and "The Real Ones," which is a new take on waiting for true love. There's also a strong indictment of the Christian music industry's lack of creativity in "This Is All the Time": "Tell me how many times will you redo and rewrite that same old song and same old rhymes / Someday you'll have to say I'm only human and I have taken all that I can take." If you're looking for simply palatable Christian pop/rock geared for the masses, steer clear of Then Is the New Now. However, if you fancy yourself a serious rock fan and favor catchy melodies, thoughtful lyrics, and substantial talent, go well out of your way to seek out Denison Marrs.