Things That Go Bump in the Industry
Matthew Turner

Music and Entertainment Editor

2000

27 Oct

COMMENTS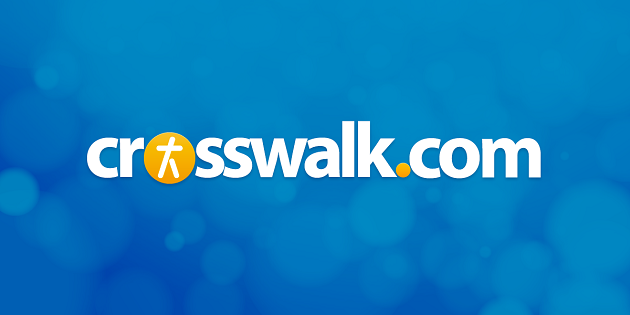 Written By: Matthew Turner, Music Editor
WARNING: Do Not Read Unless You Have a Sense of Humor.
I thought it would be fun to take a look at the 10 Scariest Things in the
Christian music
world. The list draws from a wide range of personalities, albums and songs, all in the contemporary Christian music industry.
#10 WOW Gold
Dont get me wrong, I love all of these artists. But for me, the idea of hearing all of these really old songs on one compilation is terrifying. And arent we being WOWed to death? If I see
Friends
by Michael W. Smith put on one more compilation, Im really going to scream. Yikes!
#9 Dove Award Pre-Telecast
For anyone who has ever been to the Dove Awards, you know exactly what it feels like to sit through the entire Pre-Telecast. Wow! Hosts for this event have included Willie Ames, Mark Lowry, and many others who put us to sleep with bad humor and uncomfortable moments of prolonged silence. In their defense, the very idea of the pre-awards is boring to most anyone, so it would take the combined efforts of Whoopie, Letterman and Kathie Lee to keep anyone interested. Perhaps next year they will ask me to host the event.
#8 Any Christian Artist Doing a Country Album
The three most memorable attempts are Kim Hill, Russ Taff and Susan Ashton. How many people need to fail at this before we stop trying to move into someone elses territory? I love all three of these artists as individuals and vocalists, but their attempts at country were frightening. I do have to say that country artists doing Christian albums have not been much better.
#7 Jars of Clays Second Album
The title says it all, and believe me, we were definitely
Much Afraid.
After being blown away by their self-titled debut, the Greenville College foursomes sophomore project was a big disappoint for me. Although I do have to admit that their third try up to bat with
If I Left the Zoo
is a home run. Thank God weve gotten past the sophomore slump.
#6 Amy Grants First Christmas Television Special
Do you remember it? It had Gary Chapman and Art Garfunkel as special guests. The story line is hilariously scary. Amy and Gary go to the mountains and end up getting snowed in and have to have their Christmas Eve event there in the Rockies. There is one touching segment when Amy and Gary sing Tennessee Christmas around the campfire. Gotta love that!
#5 Christian Dance Music
Have you ever tried to have a dance with all Christian music? Those of you who are into the dance scene know what I mean. We have been able to compete with almost any other style, but not when it comes to a solid dance groove.
#4 The Michael English Story
We have followed the soap opera for the last seven years, and hopefully this current storyline is coming to an end. I do have to say that I dont know which is scarier, the Michael English Story, or how the Christian music industry world judged the Michael English Story.
#3 Gaither Homecoming Videos
One or two videos would have been plenty; but there are 30-some videos that have been made, and a majority of them have aired on TNN. Its always the same people singing the same songs around the same grand piano. I grew up singing a lot of the Gaither songs and truly love them, but I have seen enough big hair and bad toupees to last me a lifetime.
#2 Butterfly Kisses
Bob Carlisles huge smash hit had to be on my list for sentimental reasons. I cant explain. Does somebody have a tissue?
#1 Kevin Max
Need I say more?
Honorable Mentions:
(sent in by you guys!)
-Skillet...The lead singer looks so much like a Revlon model it's scarry!
-Knock, Knock.
Who's there?
Carman.
Carman who?
...my point exactly
-Two Words: Southern Gospel
-Petra: This mean rock!
-Jaci Velasquez wearing skin tight pants on the Acquire the Fire...BTW Jaci are you available Saturday night?
Thanks guys for making me laugh!
Do you agree? Come discuss the current top ten list or create your own.
Tell me what you think