Think About That
reviewed by Russ Breimeier

Copyright Christianity Today International

2003

1 Dec

COMMENTS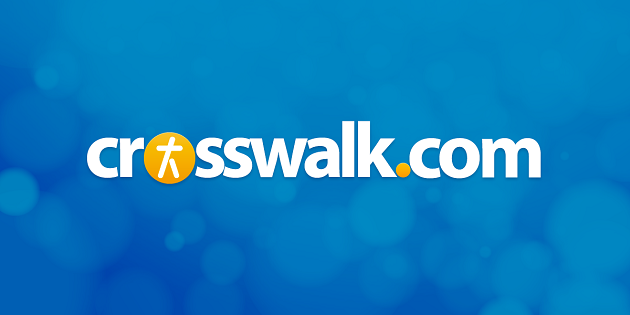 Sounds like … mellow jazz/R&B-inflected pop that reflects Rowe's diverse influences of Michael Jackson, Stevie Wonder, Jody McBrayer, Justin Timberlake, and Wayne Kirkpatrick
At a glance … a simple but strong pop debut with a fresh sound that puts Rowe's talents as a songwriter and vocalist on display
George Rowe has had quite a journey. Born in New Jersey, he was immediately given up for adoption, and ended up with an abusive family that nearly starved him to death. Recovered by Social Services, Rowe was then adopted by a Christian family; it's obviously given him a unique perspective on grace and love. After college and marriage, Rowe pursued a law degree on a full-ride scholarship at Pepperdine. Yet only weeks before graduating and beginning a job with a law firm, Rowe and his wife decided after much prayer that his true calling was music. Inspired by the lives he touched while performing at churches and colleges on the side, he moved to Nashville with his wife and children to pursue a music career.
It didn't take long for people to recognize Rowe's skills as a songwriter, vocalist, and pianist. He unabashedly admits a love for adult contemporary pop, influenced by everyone from Stevie Wonder and Michael Jackson to Wayne Kirkpatrick and Jody McBrayer. His songs quickly found their way on recordings by Janna Long ("Think About That") and Kristy Starling ("Broken"). He soon signed with Rocketown Records, touring with Michael W. Smith for his 20th anniversary tour. Now the rest of the world can hear what the fuss is all about with Rowe's debut, Think About That.
This album doesn't sound like the cookie-cutter Christian pop produced out of Nashville—in other words, it's stylized and more sophisticated than the usual stuff. Think About That, recorded in Los Angeles with producer Brian Steckler, is simple AC pop made fresh by soulful, jazz inflected melodies, carried by acoustic guitars, upright bass, and smooth grooves. It definitely works in the album's favor. A step in the wrong direction, and this album could have easily sounded like another Avalon knockoff, especially if this were simply a pretty voice singing generic pop songs. Instead, the songs are written by Rowe with a keen sense of chord progression and lyrics all his own.
Rowe cites "Broken" as his favorite, and it's mine too—a wonderfully written prayer with simple piano and cello accompaniment: "I've been knocked down and dragged around/And now I don't know which way to go/All I need is one small sign to point me to the way where You want me/I'm confused, but I'm still calling on You." There's similar straightforward beauty in the humble ballad "My Prayer (Use Me)": "Let me hear and not be heard/Let me see and not be seen/Not to be honored, but to glorify/Not to be loved, but to love."
"Swerve," in contrast, recalls classic R&B by Stevie Wonder and Michael Jackson. With a terrific bass line at its core and colored by vocal percussion, the song is inspired by the wisdom of Proverbs, challenging us to stay on God's path. "Say the Word" is a mellow funk shuffle written from the perspective of a loving father to his lost, prodigal child. "One Miracle More" is propelled by a catchy groove while praising Jesus for his miracles, and "Hunger" has strong jazzy harmonies underlying the desire to know the Lord better. Not to be confused with the classic hymn, "Blessed Assurance" offers dark, soulful pop with its lyrics inspired by the struggle with sin outlined in Romans 7: "I don't understand me/I know what's right yet I keep going wrong."
Though not a bad song, the first radio single is ironically one of the album's least interesting. "Everlasting" is simple, predictable pop inspired by Psalm 90. "We Exalt You" is kind of the same way, an upbeat pop track that is saved by some impressive performances—most notably the killer jazz piano solo towards the end by Xavier Davis.
If the album's ten songs weren't enough already, Think About It is enhanced for users to access a special website to download more tracks—an Onstage EP featuring Rowe in a small, live setting backed by a jazz trio. These unplugged renditions, featuring four album tracks and a moving solo a cappella performance of Albert Hay Mallotte's "Lord's Prayer," are reason alone to pick up the disc; "Swerve" benefits the most from an especially jazzy arrangement. George Rowe's debut isn't exactly brimming with originality and innovation, but it's done with a level of excellence that you wish were more characteristic of Christian pop these days.