This Is an Outrage
reviewed by Russ Breimeier

Copyright Christianity Today International

2008

1 Jul

COMMENTS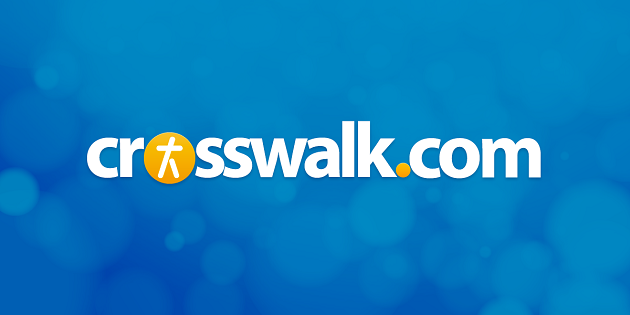 Sounds like … a combination of Green Day, Anberlin, Relient K, and Jimmy Eat World, fusing together power pop, emo, and punk rock
At a glance … Capital Lights could have used more lyrical variation and spiritual substance to mix up the more routine relational themes on their otherwise superbly performed and extremely catchy debut
Track Listing
Worth as Much as a Counterfeit Dollar
Out of Control
Remember the Day
Miracle Man
Mile Away
Work It Out
Let the Little Lady Talk
Return
Kick It Off
Night of Your Life Is When You Die
Frank Morris
I've previously noted in our weekly newsletter a need for bands to pursue excellence in songwriting more than the fads of their peers. Lo and behold, that's precisely what the new Tooth & Nail band Capital Lights seems to be going for. Some departures from their original line-up as the screamo band afterEight forced bassist Bryson Phillips to step into the role of lead vocalist, and with that transition, they reevaluated their songs and overall style. According to Phillips, the band affirmed their need "to focus the writing on what [we] like rather than trying to be like all the other bands around."
The result was a radical new musical direction, one that caught the attention of several record labels, including Tooth & Nail, which promptly signed Capital Lights and paired them with producer Aaron Sprinkle (Kutless, The Almost) to record their debut, This Is an Outrage. The band has ditched all traces of screamo in favor of an emo, power pop, and punk rock blend. Now, we all know that's been done to death, right? Except we've not heard it done quite like this, combining Green Day's knack for pop hooks (the bouncy kiss-off "Outrage"), Anberlin's energized '80s approach to emo ("Kick It Off," "Worth as Much as a Counterfeit Dollar"), Jimmy Eat World's pioneering power pop style ("Night of Your Life Is When You Die") and Relient K's playful melodies and harmonies. Phillips also brings a distinctive voice it, resembling the pinched tone of Geddy Lee (Rush) and Roger Hodgson (Supertamp).
Call Capital Lights more an amalgamation than an invention if you want, but This Is an Outrage does manage to stand out in a crowded music market. And though I'm betraying my age in saying so, my favorite track is admittedly the gorgeous, nostalgic '80s pop of "Mile Away" (which could pass for a synth-heavy tune by the likes of Yaz, Howard Jones, or the Thompson Twins). The songs vary often, not so much in sound and style as in the way the melodies are composed. "Let the Little Lady Talk," for example, brings a lot of character with the pounding march of the melody and rhythm (again, not too unlike the pop bombast heard on Green Day's American Idiot album). Though some will disagree, I find a catchiness to Capital Lights that's more memorably melodic than, say, Dashboard Confessional or Anberlin.
Hats off to the band for their busy lyricism too, offering clever wordplay and densely packed phrasing that teeter close to the scat-like style of Jason Mraz. And since they avoid the simplistic template of four-line verses typical of most Christian rock bands, I'm thankful for album's lyric sheet—the wording is layered with a lot to digest in listening as well as reading.
If only these lyrics were packed with more substance; and perhaps they are, but if so, then I'm missing it. There's personality to such rambling angst-filled fluff as the "I'm-missing-you-since-the-day-you-left-me" longing expressed in "Miracle Man" and the "I've-got-you-figured-out-you-heartless-backstabber" anger of "Work It Out." But while relationship songs like "Out of Control" and "Remember the Day" avoid specific clichés, they still resort to thematic clichés—precisely the kind of stuff you'd expect from other emo and punk bands.
The closing song "Frank Morris" does offer something different, intriguingly recounting the criminal's infamous escape from Alcatraz. Yet the details are doled out in a choppy way that's confusing for those unfamiliar with Morris's story. But is it possibly using the escape as a redemptive metaphor about second chances? Or is the point merely to set the escapee's story to song? Either way, the point isn't made very clear.
Also, if you haven't figured it out already, This Is an Outrage is light on spiritual substance. But at least there's "Return," a clear-cut nod to the end times and Christ's Second Coming as outlined in Matthew 24. A great song that, along with the band's bio, leaves little question of their spiritual moorings, but it feels a little out of place as the only faith-inspired song on an album of emo-ish angst.
This isn't to say the rest of the album is incompatible with a Christian worldview or that we can't relate to the relational themes. As it stands, This Is an Outrage is a fun album, offering provocative lyrics about relationships, quirky song titles, and a ridiculously catchy sound that should play well to Christian and mainstream audiences alike. I wouldn't necessarily call this debut one of the year's best albums, but Capital Lights is clearly one of the more promising new bands in 2008.
Copyright © Christian Music Today. Click for reprint information.