Time to "Rise" and Shine for Building 429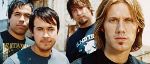 You've got to hand it to these guys. After their first single, "Glory Defined," hit No. 1 on eight different charts, landing the title of BMI's 2005 Song of the Year, it would be only natural for their heads to swell.

In just two short years since their debut, Building 429 – the 2005 Dove Award winner for Best New Artist – has toured with Jeremy Camp, BarlowGirl, Todd Agnew and even invited to tour with Casting Crowns. Still, no swelling is apparent.
What is apparent is the band's foray into edgier pop/rock. Produced by Monroe Jones (Chris Rice, Ginny Owens), their brand new album, "Rise," captures a sound truer to the band's live performances, revealing this foursome's heart and head is still where it was before they hit the Christian music mother lode.
Determined to keep a ministry focus, Building 429 solicited input from youth pastors via Interlinc, a music-to-youth ministry organization. The feedback inspired the band to write songs that speak directly to the needs of today's youth.
As a result, "Rise" delivers messages of hope ("Rise"), perseverance, purpose ("Home"), God's sufficiency ("Empty") and His place in our lives ("Because You're Mine"). Simple, unapologetic songs of faith for a generation that needs all the help they can get.
This album, says front man Jason Roy, "is about going out of your way to lift people up when everything else is beating them down. It's about rising to that occasion. We want young people to know that yeah, life is tough, but God is there; He loves you and He has a plan."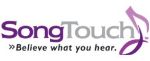 © 2006 SongTouch.com.  All rights reserved.  Used with permission.  Shop for gospel music and Christian church music downloads at  SongTouch.com.