To Know That You're Alive
reviewed by Russ Breimeier

Copyright Christianity Today International

2008

1 Jun

COMMENTS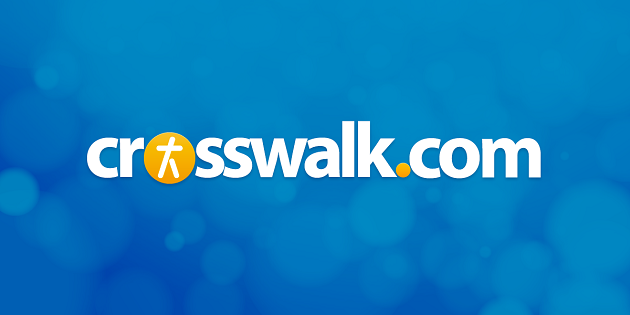 Sounds like … Nickelback, Jeremy Camp, Daughtry, Red, Disciple, and Skillet with the occasional pop ballad amid the band's heavy-but-melodic rock style
At a glance … the sixth major release from Kutless finally shows some signs of development in the band's sound and songwriting, but they still demonstrate a tendency toward overused Christian rock themes and formulas
Track Listing
The Feeling
Sleeping City
To Know That You're Alive
The Disease and the Cure
Complete
The Rescue
Promise You
Guiding Me Home
Overcoming Me
I Do Not Belong
Loud
Dying to Become
You
Contrary to what some of the band's most dedicated fans believe, Christian Music Today has given generally favorable reviews to Kutless (their flimsy worship album notwithstanding). Steeped in post-grunge pop-metal back when it was all the rage, this band has still remained highly popular, having sold 1.5 million albums since their 2002 debut. But then, the problem with Kutless has never been a matter of sounding good. Much like Nickelback, the band's polished rock style has become passé in six years time. Is it too much to expect some growth from Kutless?
Interestingly enough, Kutless also thinks they're ready for growth. In a letter included with their press kit, the band recognizes that they've had their share of high points and mistakes in their career. Now that they're older—and presumably a little wiser—they're finally making some significant changes in an attempt to go beyond the "standard Kutless record" with their sixth major release in six years, To Know That You're Alive.
For starters, the band is now writing more songs together, rather than relying solely on lead singer Jon Micah Sumrall. New guitarist Nick DePartee brings his skills to the music, while bassist Dave Leutkenhoelter and drummer Jeff Gilbert continue to gel as a rhythm section. Additionally, Kutless has finally made the switch from longtime producer Aaron Sprinkle to a rather surprising choice: Pete Kipley, best known for his work with MercyMe and The Afters. Not exactly a guy known for helming hard rock projects, but then again, it proves a good fit considering that Kutless embraces more melody and strings on this album, even recording part of it at the famed Abbey Road Studios in London.
Never fear, fans. Alive offers some of the band's most hard-rocking material to date, such as the hard-hitting "The Disease and the Cure," a song that points to Jesus for relief from sin and temptation. "Overcoming Me" also has some serious rock drive to it, not to mention a little synth hook uncharacteristic of the band's sound.
At the same time, Kutless introduces a more melodic, mid-tempo rock feel with "Complete," an anthem of surrender delivered with piano and strings—the sort of song MercyMe and Sanctus Real would more typically perform, yet the change in feel is not unwelcome to this band's repertoire. Also, the worshipful and flowing album closer "You" is pure pop, and has more texture than the more routine acoustic ballad that typically finishes similar projects.
Kutless even shows a willingness to experiment beyond simple rock and pop conventions, with mixed results. Their instrumental "Sleeping City" hearkens back to the ambience heard on the band's 2004 release Sea of Faces, and might have been interesting and meaningful if it lasted more than a minute or were coupled with another song elsewhere on the album (and not up front). Far more promising and pleasing is "Dying to Become," which toys with newfound musicality all around, from the big effects-heavy drumming at the start to the beefy guitar solo in the middle.
If only the band were as adventurous with their songwriting, the one area where Kutless still sounds like a novice fresh off the youth group tour circuit, relying on simplistic themes and phrasing that has grown formulaic in Christian rock. If it weren't for the strings underscoring their sound, "The Rescue" is the sort of post-grunge power ballad about crying out to a Savior that we've heard time and again on CHR stations for the last five years. Their equally melodic power ballad "Guiding Me Home" is also a bit too familiar and clichéd sounding in its expression of comfort and direction through Jesus. On the other end of the spectrum, "Loud" is the usual "how can we be silent" rocker, while "The Feeling" is a two-minute throwaway that's little more than a "let's get together and rock" show opener.
Two other songs contrast where Kutless falls short and where they excel. The title track is meant as an encouraging rock ballad about appreciating what God has given us as we endure life's trials, but the song's limited scope only offers empathy for pain without ever introducing the intended theme of thankfulness. Contrast that with the far more effective "Promise You," a powerful anthem about overcoming domestic abuse. This song explores the subject with themes of empowerment and forgiveness, relating the hurts without sounding bitter and pointing victims to Jesus without sounding trite.
There are certainly some glimpses of growth here, but the band's slight modifications fail to amount to significant change. In the few places where the stylistic shifts are most noticeable, it's as if Kutless has stopped emulating their past work, only to resemble what peers like Red, Skillet, and Disciple have been doing for years. At least Kutless recognizes the need for change, and makes some good moves with To Know That You're Alive. Even so, true growth should be reflected more in songwriting than production.
Copyright © Christian Music Today. Click for reprint information.