To the Ends of the Earth
reviewed by Russ Breimeier

Copyright Christianity Today International

2003

1 Jun

COMMENTS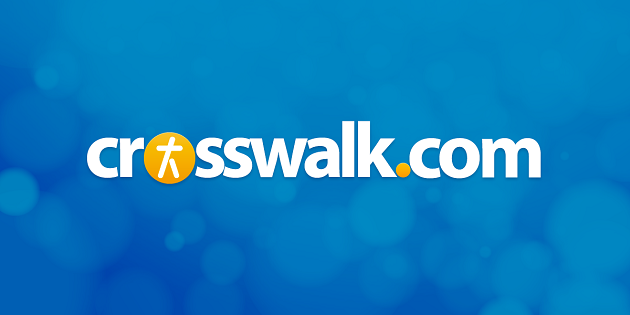 Sounds like … live modern worship that combines qualities of Sonicflood, Delirious, and Hillsong's own worship albums
At a Glance … United is a fine youth worship team, but, except for a few standout tracks, the album is unexceptional
United is the name of the worship team that leads worship for more than 2,000 young adults every Friday night at Australia's Hillsong Church, the congregation best known for their worship team led by Darlene Zschech ("Shout to the Lord"). Hillsong's record label seems to release half a dozen new albums every year, and it's good to see that they're now committed to reaching a younger demographic through praise & worship.
The team is led by worship leaders Reuben Morgan, Marty Sampson, and Joel Houston. Reuben and Marty have both been featured on a number of other Hillsong worship albums, and some familiar with their previous work may wonder if they're capable of rocking out enough for a youth service. Reuben, in particular, is best known for adult contemporary songs like "Lord I Give You My Heart" and "Touching Heaven, Changing Earth." It turns out both men are up to the task, with modern and diverse musical influences. Reuben listens to a little of everything and Marty enjoys P.O.D., Radiohead, Delirious, and Lifehouse. As for Joel, the son of Hillsong pastor Brian Houston, he's already established himself as a capable modern worship songwriter with "Everyday," an energetic anthem that's recently been covered by a number of popular Christian artists. One other familiar name on the United worship team is Michelle Fragar, who is presumably related to Hillsong worship leader Russell Fragar.
Considering the background of everyone involved, it's probably not too surprising what their new live release, To the Ends of the Earth, sounds like. Take Hillsong's particular flavor of contemporary worship, add a healthy dose of Sonicflood and Delirious to it, and voila. The disc does indeed rock a bit more than the typical Hillsong album, favoring aggressive electric guitars and heavy drumming over horn sections and electric pianos.
A handful of tracks especially stand out. The album's finale features "Now That You're Near," a wonderfully energetic song off of Hillsong's Blessed album from 2002. It's a bit similar to the youth team's "Everyday," but it's still infectious and the melody stays with you for days. "Glory" is also memorable for being a rhythmic and electrifying expression of praise to the Lord. The opening track, "All About You," recalls classic Sonicflood and serves as a rousing start to the worship service. The same sound applies to "My God," which seems ready for radio—that does indeed seem to be the plan for both those tracks, as they are featured again at the album's end as studio recorded radio mixes.
Oddly enough, however, the album generally doesn't rock much more than the aforementioned Blessed album from 2002. It is, in fact, a little more mundane and predictable—not bad, but not really anything you haven't heard before. "Unify," "All," and the title track are all ballads that sound like others you've heard on recordings from Hillsong and Vineyard. Despite a strong melody, "Need You Here" sounds like nearly every other ballad found on the Blessed album. I'd say one of United's chief goals should be to differentiate itself from its parents' worship team. They could use more P.O.D. and Radiohead in their sound. Another Australian worship team, Planet Shakers, is far more effective in capturing an energetic and youthful (though derivative) modern worship sound.
Like a lot of Hillsong releases, the lyrics generally don't live up to the music, resorting to simplistic expressions of praise. "Father I" is a great example of a strong modern worship song, with a rock riff reminiscent of Radiohead and Delirious, but it falls into predictability with scant, generic words. Some of the songs are even debatable as to whether they actually are worship. "Free" is really catchy, reminiscent of Third Eye Blind, but it's more of a seeker song. The chorus is directed to God, but the verses are more for an unsaved friend: "Would you believe me if I said that God can make miracles happen today?/Would you believe me if I said you don't need to wait for the answers before you step out in faith?" The same could be said of the album's closer, "Am I to Believe?" A strong anthem, it's a strange combination of questions and declarations of faith.
I'm not sure there's a modern worship songwriter capable of consistently writing songs that are widely embraced by the church. Martin Smith (Delirious) and Matt Redman are probably the two best examples, though neither of them have really come up with a strong and memorable worship song in the last few years. That's the hard part about writing worship music—for every song that finds a home deep into the heart of the church, there are at least twenty (fifty?) others that sound alike and are soon forgotten. Writing a hit song is tough, and writing a timeless worship anthem is even tougher. Not that writing worship "hits" is the goal of Hillsong, but, realistically speaking, there needs to be some unique reason for buying an album. United is a good band and To the Ends of the Earth is an adequate worship album, but it's not really anything you haven't heard before.