TODAY'S NEWS: Newsboys, Gospel Music Workshop & Sonicflood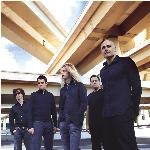 THEY'VE GOT GAME…It looks like Newsboys and Jump5 have definitely got game — video game that is. Both groups will be featured in the upcoming "Disney's Extreme Skate Adventure" video game. Newsboys' "Live In Stereo" and Jump5's "Spinnin' Around" will join tunes by Lil' Romeo, Smash Mouth and Grits in the game, which is a skateboarding adventure that takes players into the worlds of Disney films like "The Lion King", "Tarzan" and "Toy Story 2." Look for it on store shelves this summer for PlayStation 2, Xbox, GameCube and Game Boy Advance systems.

GOSPEL GREATS GATHER… Smokie Norful,  Darwin Hobbs,  Beverly Crawford, Lamar Campbell and newcomer Lil' iROCC will all be featured during the Gospel Music Workshop of America, a nine-day gospel celebration. Convening in Tampa, Fla. on August 8, the GMWA will include panel discussions, artist showcases and the 22nd Annual Gospel Music Excellence Awards, scheduled for August 9, at the Tampa Bay Performing Arts Center. Norful finds himself nominated in five categories while Hobbs is up for two awards. During the week, those in attendance will be treated to performances or appearances by Hobbs, Lamar Campbell & Spirit of Praise, Crawford, Lil' iROCC and Bishop T.D. Jakes. Look for the latest from Jakes, a holiday disc titled "T.D. Jakes Presents: Follow the Star," due out on September 30.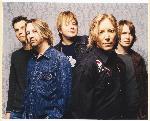 WLAB WINS BIG… The winner in the Sonicflood free concert contest has been chosen and Fort Wayne, Ind. station WLAB 88.3 FM has taken home the prize. Or they will when the band arrives for an all-expenses-paid concert at the station. "We are honored and pumped that we are the winning station for the Sonicflood concert," says Melissa Montana, general manager of WLAB. "Their music has touched countless lives including many in our audience. This is a great opportunity for us to team up with INO Records and Sonicflood to impact our community." More than 40 stations battled it out in an online scavenger hunt for the opportunity to have the band play a free show in their area. Of the upcoming event, Sonicflood's Rick Heil says, "We are looking forward to a great evening of worshipping the Lord with the people of Fort Wayne!"
Used by permission.  © 2003 Musicforce.com