TODAY'S NEWS: SCC, John Tesh & Rebecca St. James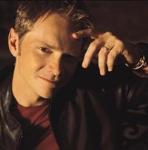 FRIENDS IN STRANGE PLACES… You wouldn't think Steven Curtis Chapman would have much in common with boxing legend Muhammad Ali and action star Bruce Willis, but the trio find themselves united over the issue of adoption. All three will be in Washington, D.C. on Sept. 30 for the annual Congressional Angels in Adoption Awards Banquet. Chapman, a strong proponent for adoption and the father of two adopted daughters from China, will perform at the gala along with friend and fellow artist and adoptive father Geoff Moore. In other Chapman news, Steven Curtis will release a special holiday disc this fall, available only in Hallmark stores. Fortunately, his second DVD, "Steven Curtis Chapman Live,"  will be available everywhere (including yours truly, Musicforce.com) on October 21.

THAT'S A LOT OF DRUMSTICKS… John Tesh wears a lot of hats: musician, composer, author, radio show personality. Well, add to that banquet host. This Thanksgiving Tesh will chair the 5th annual Great Thanksgiving Banquet sponsored by the Association of Gospel Rescue Missions (AGRM). He'll kick off the weeklong New York City event on Nov. 24 by serving a traditional Thanksgiving dinner to the homeless at the New York City Rescue Mission. While Tesh and his wife regularly serve meals at a rescue mission closer to home in California, the Thanksgiving Banquet is likely to be bigger than any they've ever seen. The event could feed as many as half a million men, women and children, according to Rev. Stephen E. Burger, executive director of the AGRM. No word on whether Tesh's new "Christmas Worship" disc will be playing in the background for ambience.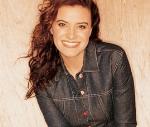 SHE WROTE THE BOOK… Rebecca St. James has written the book on putting your faith first and standing firm. Now she's working on a title that is a bit more specific to women. The songstress is soliciting help from females 13 and older for her upcoming book project, to be written with author and talk show host Dr. Lynda Hunter. The topic of the tome is how to live and model Jesus as a relevant woman of the 21st century. Here's where you come in. St. James is asking for your responses to the following question: "What are your thoughts on the particular pressures you face as a woman in today's culture?" Include your first name, age, city and state when you e-mail your responses to girltalk@rsjames.com. Who knows? You may find your name in print!

Used by permission.  © 2003 Musicforce.com