TODAY'S NEWS: Stacie Orrico, Kelly Minter & Nate Sallie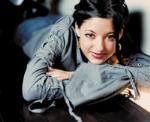 ORRICO ON "TRL" TODAY…We just got word that "More to Life," the second single from Stacie Orrico's self-titled disc, is making waves at mainstream radio and the video clip for the tune showed up on MTV.com this week. To give the song a boost, Orrico also returns to MTV's "TRL" today (Thursday) to premiere the video in person. While the new disc's first clip, "Stuck," put Orrico on the mainstream map and had hordes of teen girls singing along, it's "I hate you, but I love you" message was a bit of a departure from her debut, "Genuine." This new single finds Orrico digging deeper as she asks herself if there isn't something more, a question she's reportedly eager to get fans pondering. Meanwhile, the new clip was done by veteran video director Dave Meyers who has an armload of MTV Music Video Awards already to his credit. If that's not enough, it includes special effects like Orrico parachuting from a plane, so tune in today.

SHE'S TAN, SHE'S RESTED, SHE'S READY… We told you former Word Records artist Kelly Minter was in the studio working on a sophomore project for her new label, Cross Driven. And we told you that Margaret Becker and Paul Buono produced the disc. But we knew there was more to tell so we decided to get the scoop straight from Minter while at the CBA Convention in Orlando. Between stops at the mall and The Cheesecake Factory, we managed to squeeze in some time to talk to Kelly and find out that while the record is finished, she's still hard at work. Turns out this talented 20something is also an author with her first manuscript due in just two short weeks. While some might wonder how she'll find time for two careers, Minter isn't worried, explaining, "I hope they work hand in hand." After all, she says, the creativity "all comes from the same well." The nonfiction title by Waterbrook Press will flesh out the principles found in John 2 and should land on store shelves the first half of next year. Meanwhile, the new CD, "Wrestling the Angels," releases October 7.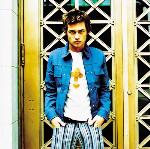 SALLIE GOES BACK TO SCHOOL… While he's won't be heading back to the classroom this fall, newcomer Nate Sallie will help others get ready for back to school with the "Seventeen Magazine/JC Penney Nationwide Back to School" mall tour. Said to bring the "hottest back-to-school looks, music, and other products" to back-to-school shoppers, the events will feature a performance by Sallie as well as mini-makeovers from the JC Penney salon with John Paul Mitchell products and a fashion show. Seventeen mag's "Style Squad" will also be in attendance, scouting for trendy teens to feature in that section of the publication. Look for Nate at Orlando's Florida Mall on July 26 then at the Lakeside Mall in Sterling Heights, Mich. on Aug. 2. From there he'll visit the Arrowhead Towne Center in Glendale, Ariz. on Aug. 23, and wrap things up at Southern California's Northridge Mall on Sept. 6.