TODAY'S NEWS: Tim Hughes, Planetshakers, Everlife & More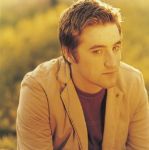 SUPER DUPER TUESDAY … So what's so super about Tuesday, August 24, 2004, you might ask?  Is it because on that date back in 1682, Duke James of York gave Delaware to William Penn?  Nope.  Maybe it's so special since The Cars played a concert in NY Central Park in 1979.  Umm ... no.  Okay, then it has to be 'cause Gorbachev resigned as head of the USSR Communist Party on that day in 1991.  Uh uh. 
Here's why this year, August 24 is so great:  you'll be able to choose from several new CD releases on that day coming at ya from a wide range of artists – some established and others fresh and frosh. 
Let's start off with who you know:  Tim Hughes.  The twenty-something Brit who penned the 2003 Inspirational Recorded Song of the Year and 2004 Dove Award-winning Worship Song of the Year ("Here I Am to Worship") is roaring back with his sophomore effort, "When Silence Falls," on the EMI CMG/Worship Together label.  At the boards is one half of husband/wife duo Watermark and rising producer Nathan Nockels who traveled across the pond to make the record with Tim and says the experience was "one of the most dynamic times of my life both musically and spiritually."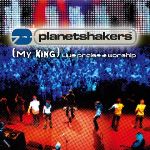 Meanwhile from the Land Down Under … Word Records' Australian worship phenomenon Planetshakers will let loose "(My King) Live Praise & Worship," a CD/DVD featuring live songs from its recent spring studio recording ("Open Up the Gates").  Recorded live at Paradise Community Church in Adelaide, Australia, "(My King)" includes modern worship anthems "Open Up the Gates", "Everything to Me", "You Are Holy", "Worship the King", "How I Love You" and "All I Want Is You" among others.  Have your own personal Planetshakers live experience this fall when the band embarks on a World Vision-sponsored tour.  Check here for forthcoming details.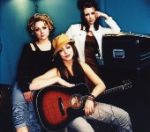 Two homegrown groups who are new to you and to the Christian music scene will also debut on August 24.  Sister act Everlife – Amber (20), Sarah (16) and Julia (14) – hails from the great state of Pennsylvania, and its self-titled disc will be promoted on Radio Disney this summer.  Think girls who rock (remember Rachel Rachel?) and have hearts and minds for world missions.  And then Monk and Eagle also release

 their self-titled project on Flicker Records the same day.  In the great tradition of Loggins and Messina, Brooks and Dunn and other known-by-their-last-name musical luminaries, the soulful acoustic-pop duo of Trent Monk and Michael Neagle didn't have to look too far when creating their moniker.  And the twosome first made a blip on the Christian music radar while opening for Shane and Shane (Inpop Records) last year on that duo's tour.  Listen for Monk and Neagle's first single, "All I Need," on AC and CHR radio now. 

ATTENTION WORSHIP WRITERS … Got a song in your heart desperately crying out with a hunger and hands lifted high that needs to be heard?  Worship Leader magazine has just announced that their Song DISCovery worship resource for pastors and worship leaders will include a "Devotional Diversity" CD.  The compilation will be sent to Song DISCovery's 20,000 subscriber churches and will also be delivered to youth conferences stateside.  Songs from labels, artists and churches have to be submitted by August 4, 2004 and will be included on a "reservation and selection basis."  So get busy and get more info by e-mailing daniele@wlmag.com.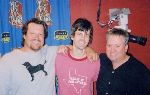 PHOTO OP … Good buddy and great singer/songwriter Shaun Groves did some Deep South time last week, when he appeared on syndicated morning radio program, "The Rick and Bubba Show" in Birmingham, Ala.  Groves (pictured center) leaves this week on the Summer Jam tour and is busily writing for his third disc on Rocketown Records, due out in 2005.  Can't wait!