"Unspoken" - Music Review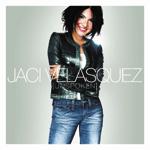 Artist: Jaci Velasquez
Label: Word Records
When listening to Jaci Velasquez's fifth English language studio album, "Unspoken," I was surprised to find myself humming along.
While the album's 12 cuts each offer a distinctive flavor, Velasquez maintains sonic cohesion through a subtle mix of acoustic guitars, upbeat drums and strong, smooth vocals.
The soulful "Lost Without You," reminiscent of Christina Aguilera's pop radio hit "Beautiful," sounds perfectly mixed for Christian radio with its upbeat tempo and memorable lyrics.
The album's title track, "Unspoken," is also one of the album's best with its message of hope and Velasquez's emotional delivery.
The fetching, classical guitar work adds considerably to "Where I Belong," and the flamenco-flavored arrangement on "He" additionally sets Unspoken apart from the mediocre pre-packaged pop in the market today.
Aside from a few trite lyrics and two blah songs that could have been left off the album ("Glass House" and "Your Friend"), "Unspoken" is a well-constructed effort worthy of touting out loud.

Used by permission. CCM Magazine © 2003 Click here to subscribe.
You can check out Jaci Velasquez music videos at Godtube.com!