Wait For Me: The Best From Rebecca St. James
reviewed by Russ Breimeier

Copyright Christianity Today International

2003

1 Mar

COMMENTS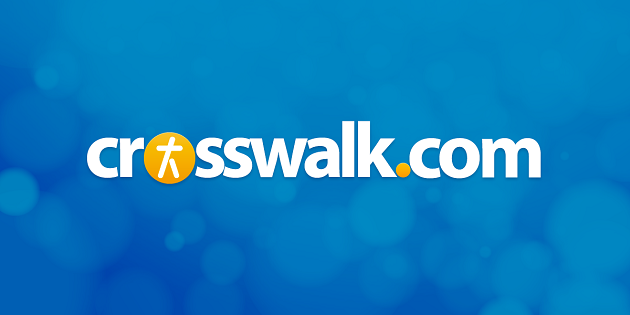 Sounds like … a collection of Rebecca's unique blend of vertically focused modern pop and ethereal rock
At a Glance … Rebecca has enough great songs from her nine-year career to fill two discs, so while Wait For Me is a decent overview of her best work, some of the inclusions and exclusions are puzzling
Not that I'm trying to make Rebecca St. James feel old, but a lot has happened in Christian music since her American debut in 1994. Think about it — at that time, no one had heard of Jennifer Knapp or Third Day, Newsboys were only just going public, dc Talk had yet to declare themselves Jesus Freaks, and Jars of Clay was still a year or two away from making waves with "Flood." A then-16-year-old Rebecca had only just come to America with her family, soon signing with Forefront Records on the strength of her Australian recording, Refresh My Heart (recorded in her early teens). Six albums later, after a bevy of radio singles and Dove Award nominations too numerous to count, Rebecca remains one of the most popular and influential Christian artists from the last ten years … and she's still in her mid-20s.
Needless to say a greatest hits anthology is due — perhaps overdue, since Rebecca has had so many Christian radio hits on multiple station formats. With 18 tracks and just shy of 74 minutes of music, Wait for Me: The Best From Rebecca St. James is packed with material ranging from her 1994 self-titled debut to her popular Worship God album in 2002. It's not entirely clear, however, what criteria was used to choose the songs on this compilation — presumably some combination of opinions from Rebecca, Forefront, and the fans who frequent their websites. Whatever the process, many of the songs excluded from the album were more popular hits than what was included.
Take, for example, Rebecca's 1994 debut. The producers wisely included only one song from the pop album, which differs in sound from all of her albums since. One might expect the inclusion of the rhythmic, Phil Collins-styled anthem "Side By Side," which garnered a lot of radio airplay, as well as video coverage. If not that song, one might expect the rocking "Everything I Do," which is a bit more consistent with Rebecca's modern sound. Instead, Wait for Me features the adult contemporary pop anthem "Here I Am," which was still a hit single (Rebecca's first, in fact), but it sounds dated and doesn't fit here as well as other songs from that album.
Naturally, the Alanis Morrissette styled title track from Rebecca's God album in 1996 is included, as is her beloved altar-call anthem "Go and Sin No More." Oddly enough, the album does not include her pop hit "Abba (Father)," an upbeat ballad whose style was used again and again on her later albums. Also excluded are hit singles "Me Without You" and Rebecca's powerfully rocking remake of "You're the Voice." Instead, listeners are treated with a pair of Rebecca's personal favorites that aren't as well known — the darkly passionate and prayerful "Speak to Me" and, interestingly enough, the gentle hidden track "Psalm 139." Rebecca's Christmas disc from 1997 is appropriately acknowledged with her one original song from it, "Cradle Prayer."
1998's Pray may have earned Rebecca a Grammy Award for Best Rock Gospel Album, but it's only represented by two songs on Wait For Me — her modern rock driven title track and, oddly enough, the ethereal dance track "Mirror." Missing are two key singles, the popular sing-along benediction "Omega" and "Peace," an upbeat pop ballad similar to "Abba (Father)." From Rebecca's Transform album (2000), there's the techno throb of "Reborn" and the romantic ballad "Wait for Me," both hit singles. There's also "Stand," another anthemic ballad like "Peace," and "Abba (Father)" that wasn't as big a hit as either of them. Surprisingly left out are the CHR hit "Don't Worry" and the Rock radio hit "For the Love of God." The one album that's best represented on this compilation (arguably too much so) is Worship God. The producers have smartly included her two original and best cuts from the album, the synthesizer-driven rock of "Lamb of God," and the simplistic beauty of "Song of Love."
At first glance, it seems that the producers chose to focus on the songs written by Rebecca, rather than the cover songs and those by outside songwriters. That theory gets blown away with the inclusion of Rebecca's so-so rendition of the worship anthem "Breathe" from Worship God, which was nevertheless a hit single for her in 2002. There's also her cover of Keith Green's "Your Love Broke Through" (performed with Phil Keaggy) from last year's contemporary pop tribute album of the same name. That track is included here as a rarity for fans, but far more appreciated is the inclusion of Rebecca's post-Columbine hit ballad "Yes, I Believe in God," which has not been featured on any album until now.
Finally, there are two all new tracks for fans. "I Thank You" (not to be confused with her 1994 song "I Thank You Lord") is a very well produced dance pop song co-written with Steve Hindalong and Marc Byrd ("God of Wonders") that expresses firm conviction and thankfulness to God — an appropriate benchmark song for Rebecca's last ten years. "Expressions of Your Love," co-written and sung with worship leader Chris Tomlin, exalts the Almighty for all of his everyday blessings. These new tracks (as produced by long-time collaborator Matt Bronleewe) are very much in step with Rebecca's overall style, but they also sound revitalized because of the thick drum programming. I especially love the way Rebecca yet again takes chances with her voice on "Expressions of Your Love," launching into a soprano range for part of the chorus. If these tracks are a hint of the sound of her next album, the prospect of all-new material from this talented artist in the next year is even more exciting.
But presently, Wait For Me is clear proof that Rebecca St. James has too many radio singles and favorites to completely satisfy fans with a single disc retrospective. The oddly assembled disc doesn't do justice to her best work, but it will have to suffice for those seeking a concise overview of her catalog. Accept it as a collection of Rebecca's favorites, though it probably would have been smart to release a disc of only her best, packaged with an EP or full disc of rarities and new songs. Still, while Wait for Me could have been better, it does present enough examples of solid modern pop/rock and forthright messages of faith to demonstrate Rebecca's strengths as a minister and a songwriter, handily explaining her popularity and influence as an essential Christian artist over the last decade.