"Wake Up O Sleeper" - Music Review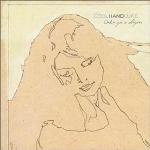 Artist:   Cool Hand Luke
Label:  Floodgate Records

Produced by Steve Hindalong, this new trio from Murfreesboro, Tenn., occasionally slides into the haunting, dreamy atmospheric rock that was pioneered for Christian audiences by The Choir. Yet Cool Hand Luke has its own sound, marked by the strong vocal presence of drummer Mark Nicks and subtle guitar tonalities of Jason Hammil.

Opening with a song of faith, "Heroes Will Be Heroes," the record finds its heart on "Nobody Hugs a Rose," a tale of looking for love in all the wrong places only for Love to overwhelm the obstacles. Several tracks open up in worshipful song ("So Shall It Be" and "For You"), but the musical nexus arrives in "Dreams for Sale," where a smart bass line redefines the possibilities.

The occasional piano or violin sweetens the mix, even though at times one longs for them to rock a little louder and longer. A promising debut with just 10 well-crafted songs, the album leaves the listener wanting more.

Used by permission.  CCM Magazine © 2003  Click here to subscribe.