Watermark Wraps Up Eight-Year Career With "Grateful People"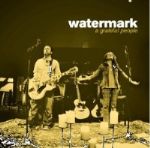 It was about eight years ago that Christian radio stations around the country were flooded with calls from people who wanted to know, "Who is singing that song? She sounds like an angel!" The song was "Gloria," and the angel was Christy Nockels of husband wife duo, Watermark. Nathan and Christy Nockels got their start leading worship at the Metro Bible Study at First Baptist Church in Houston, but word of their exceptional talent and unusual passion for worship quickly spread.
Since signing with Michael W. Smith's Rocketown Records label in 1998, Watermark has recorded four studio albums, produced six No. 1 radio singles, received more than 15 Dove Award nominations, and sold more than half a million units worldwide. In addition, the Nockels' extensive work with the Passion movement has made them two of the most sought-after worship leaders in the country. To say the least, they have been busy.
Citing a change in career direction and the increasing demands of raising a family on the road (the couple has two children – five year-old Noah Luke and three year-old Elliana Noelle) Nathan and Christy have decided to release a final album as Watermark and retire to stay closer to home.
"A Grateful People," which was recorded live at their home church in Franklin, Tennessee, will offer a career retrospective and a number of very special guests, including Point of Grace, Chris Tomlin, Shane & Shane, Ed Cash, and Charlie Hall. The 65-minute disc is scheduled to release on March 14 and will include concert recordings of 12 of the duo's best songs from their decade of writing and recording together. In addition, the project will offer two new studio songs, including the album's first single, "Light of the World," which is available now on SongTouch.com.
Though the duo will no longer record as Watermark after the release of "A Grateful People," there will still be ample opportunity to hear from them. Nathan plans to continue his successful venture as a record producer (Tomlin, Point of Grace, Matt Redman, Phillips Craig & Dean) while Christy eventually hopes to focus on mentoring, worship leading and writing, with an emphasis on young women's ministry.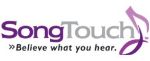 © 2006 SongTouch.com.  All rights reserved.  Used with permission.  Shop for gospel music and Christian church music downloads at  SongTouch.com.