West Has Something to Say on Latest Disc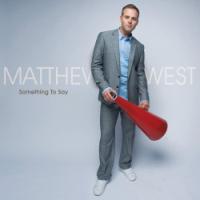 Artist: Matthew West
Title: Something to Say
Label: Sparrow
Since the time Matthew West burst onto the scene with his record-breaking smash "More," there have been high expectations for the young singer/songwriter. Of course, much of his polish came from a successful career as a tunesmith; in addition to his career as an artist, West is a much-in-demand songwriter who has penned (and continues to pen) songs for many top names, from Rachael Lampa and Billy Ray Cyrus to, more recently, Rascal Flatts and Mandisa.
West's strengths as a songwriter—and, now, seasoned performer—come to the fore with his latest, Something to Say. His first album of new material since 2005's History, West returns with a collection of big, dramatic pop/rock that both reinforces his reputation and expands his craft. Although no fewer than five producers participate—Brown Bannister, Ed Cash, Christopher Stevens, Sam Mizell and Tim Lauer—there is a seamless quality to the album from beginning to end.
The album's opening notes set the stage, as bittersweet, cinematic strings melt away into the album's thesis statement, "Something to Say," an up-tempo jaunt proclaiming that every living person has a God-given contribution to make to the world. From that point, much of the album–including songs like "The Motions" and "The Center"—revolves around the need to live, to breathe, to do. Other songs are first-person and third-person stories dealing with the various stages—and challenges—of life. "Life Inside You" reaches out to the lost and hopeless, "Save a Place for Me" is a tearful farewell to a loved one, and "Safe and Sound" is as lovely a welcome as a baby ever had.
In all, Something to Say is a welcome return for Matthew West. It's a solid collection of stories, well told, that bring comfort, hope and food for the soul.






© 2008 CCM Magazine. All rights reserved. Used with permission. Click here to try a free issue.