What I Was Made For
reviewed by Russ Breimeier

Copyright Christianity Today International

2005

1 Jul

COMMENTS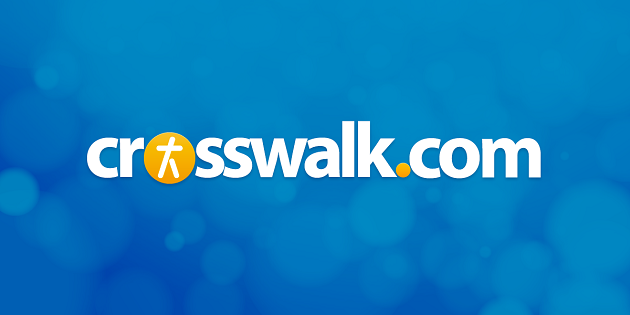 Sounds like … the acoustic-based pop/rock of Steven Curtis Chapman, Third Day, and MercyMe with some faint hints of Dave Matthews Band
At a glance … apart from a few standout tracks, most of What I Was Made For sounds too much like Steven Curtis Chapman and the usual Christian AC pop, failing to distinguish Big Daddy Weave with their own sound
Track Listing
What I Was Made For
Just the Way I Am
For Who You Are
It's All About You
You're Worthy of My Praise
His Name Is Jesus
Give Up, Let Go
Killing Me Again
Without You
Words of Life
Quiet Time (Track of Silence)
Big Daddy Weave seem well on their way after debuting to a broader audience with 2002's One and Only, followed by the warmly received Fields of Grace in 2003. Albums are selling well with four Top 5 Christian radio singles, and on a personal note, all five members are officially spoken for now that bassist Jay Weaver married in late 2003 and lead singer Mike Weaver tied the knot in May 2005. But it hasn't all been sunshine, especially after Hurricane Ivan destroyed the Weavers' parents' home in 2004.
No one was hurt, thankfully, but the rebuilding experience helped refocus the perspective of all the band members. In supporting each other through the crisis, Big Daddy Weave has relearned that trust and obedience are essential to a relationship with God. That familiar theme inspired most of the songs on the band's third national release, What I Was Made For, co-produced like the last album by Mike Weaver and guitarist Jeremy Redmon.
There are some definite signs of musical growth. The opening title track in particular is an impressive rocker comprising of a bluesy verse, a haunting chorus, and an aggressive instrumental hook. Later comes "Killing Me Again," a remake from one of the band's earlier indie projects. Appropriately described as a cross between Sting and Stevie Wonder, the dark and funky feel carries the theme of habitual sin as Mike trades verses with guest vocalist Fred Hammond as the voice of God. Mike gives a stunning vocal performance himself in the light ballad "Without You," effortlessly shifting into falsetto while beautifully expressing our need for the Lord.
Those highlights are unfortunately the exception to another album that again finds Big Daddy Weave too closely mimicking the acoustic pop stylings of Steven Curtis Chapman—somewhere between a peppier MercyMe and a poppier Third Day. "Just the Way I Am" is enjoyable but predictable in its praise of God's unconditional love set to upbeat and familiar AC production. "His Name Is Jesus," a simple song about Christ being the answer to the world's problems, particularly sounds like a Chapman copycat ("Speechless," "God Is God"), especially how it employs strings and rhythmic hits. There's also "Give Up, Let Go," a catchy and well-made song about surrendering one's will to God, but too similar to Chapman's "Live Out Loud."
Big Daddy Weave struggles more with the explicitly worshipful tracks. The lyricism of "For Who You Are" particularly sounds amateur: "Totally, completely, entirely amazing/That the unseen has become seen and is to me unfailing/You are the Lord, the Father of lights/You are God the Keeper of my heart/And I praise You, and I praise You." Same with the generic "It's All About You," which numbingly repeats the oft-recited truth of the title for half the song. And while it's good that the band's hit cover of "You're Worthy of My Praise" with BarlowGirl (from 2004's Absolute Modern Worship) has been conveniently included for fans, it's nevertheless an overproduced retread of a modern worship favorite that any youth worship band can have performed just as well.
What I Was Made For also closes unconventionally with a five-minute track of silence intended for prayer time with the Lord. At risk of sounding cynical, will they be selling this "track" on iTunes? Do we need a track of blank space to encourage "Quiet Time" with God? Though preceded by the prayerful "Words of Life," it's easy to mistake this for the lead-in to a hidden track that never comes—a closing prayer or another worship song could have remedied this. If the band were serious about this track, the gutsy (though risky) choice would have been to place it in the middle of the album. Still, it's a harmless effort that would be fruitful if just one listener takes it seriously.
The frustrating thing about Big Daddy Weave is that they seem capable of more than they offer. There are snippets of personalized expression and lyrical depth with heart buried among the clichéd retreads of worship and Scripture. There are fleeting moments of exciting acoustic pop/rock jams that soon make way for more formulaic Christian adult contemporary. No doubt that for some, this album is exactly what the fans want, and such qualities don't make Big Daddy Weave a bad band. It simply prevents them from becoming a better one.
Copyright © Christian Music Today. Click for reprint information.