When Angels & Serpents Dance
reviewed by Russ Breimeier

Copyright Christianity Today International

2008

1 Apr

COMMENTS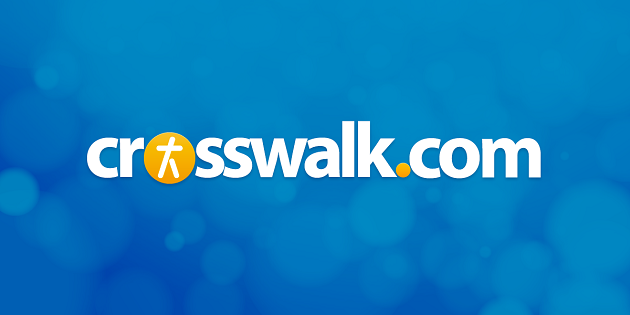 Sounds like … a more low-key version of the hard rocking band, fusing together elements of metal, Latin, funk, jazz, and pop for a hybrid of Linkin Park, Living Colour, Pillar, Red Hot Chili Peppers, and Bob Marley.
At a glance … your enjoyment of When Angels & Serpents Dance will likely depend on whether you want the loud and catchy P.O.D. of Satellite, or a more subdued and eclectic P.O.D. that takes their hard rock into new directions that are hit and miss.
Track Listing
Addicted

Shine with Me

Condescending

It Can't Rain Every Day

Kalifor-eye-a

I'll Be Ready

The End of the World

This Ain't No Ordinary Love Song

God Forbid

Roman Empire

When Angels and Serpents Dance

Rise Against
It bears noting again that Satellite, P.O.D.'s biggest selling album to date, released on Septermber 11, 2001. There's obvious significance to the day, as "Alive" and other powerhouse rock anthems from the album proved both catchy and comforting in the wake of unspeakable tragedy. But in the present context, the date shows just how long it's been since P.O.D. has been a blockbuster band.
Which isn't from a lack of trying, but neither 2003's Payable on Death nor 2006's Testify lived up to the band's glory days. Some have attributed it to a lack of clear-cut spirituality, even though the band has remained fairly consistent with the tone of their messages and metaphors. Others blamed the departure of original guitarist Marcos Curiel, whose technique was fundamental to the band's sound. Whatever the reason, P.O.D.'s genre-defying hard rock has lacked a certain measure of oomph over the last five years.
Along comes When Angels & Serpents Dance, and P.O.D. is now signed to a partnership deal between Columbia (for the mainstream) and INO, the same Christian label home to Skillet and Disciple as well as Sandi Patty and Chris Rice. Additionally, Marcos has returned to the group after a five-year hiatus, and I had forgotten just how good he really is. With no disrespect to the considerable talents of his replacement Jason Truby, Marcos does bring some life back to the band through the Latin touches (instrumental "Roman Empire"), some nods to the blues (the opening to "It Can't Rain Every Day"), and scads of scorching metal riffs and solos. With the original lineup restored, everything should fall into place now, right?
Not exactly. Let's face it: P.O.D. is older than they were in their heyday. It's been nearly nine years since the release of their breakthrough album The Fundamental Elements of Southtown. Do we really expect them to rock with the same ferocity after twelve years? This isn't to excuse P.O.D. as much as explain them—rather than attempt to recapture their previous heights with diminishing returns, they're pressing on by trying new things.
As produced by Jay Baumgardner (12 Stones, Seether), the new P.O.D. is more subdued on this album, and surprisingly enough, a lot of it works, even if it's not quite what fans are expecting. Naturally, they dabble with reggae again, this time inviting Bob Marley's daughters to join in for "I'll Be Ready." But the band strips its sound even more for the acoustic ballad "Tell Me Why," serving as a poignant plea for an end to war and strife. I like "Rise Against" even more for its mix of hard rock and jazz reminiscent of Earthsuit, with lyrics that could be interpreted as a challenge to live out our faith. There's a classic rock feel to the ballad "This Ain't No Ordinary Love Song" that also suits P.O.D., and "It Can't Rain Everyday" resembles the softer side of Red Hot Chili Peppers with its smooth guitar hook. I'm digging it, even though it's not quite the P.O.D. most people remember.
Oddly enough, it's the louder tracks that don't quite work on Angels & Serpents. "Kalifor-eye-a" would have been fine if P.O.D. had stuck to the funky riffs. Instead, it ends up a sloppy hardcore-funk-punk mess that tries to incorporate too many half-baked ideas, including a guest appearance by Mike Muir from the band Suicidal Tendencies (who at one point yells out "I don't give a damn who you know!"—it's not too blatant, but still, not a smart move when trying to win over Christian audiences). The band calls "God Forbid" (featuring Page Hamilton of Helmet) one of their loudest tracks ever recorded, but it sounds unconvincing in light of more explosive songs from past albums, and even the opening track "Addicted" pales somewhat next to older rockers. They lack the soaring choruses from before.
As for spiritual content, the album isn't any more or less explicit than previous albums. But themes and references are certainly present if you look for them, especially with the understanding that P.O.D.'s use of "Jah" refers to Jehovah/Yahweh, not Rastafarianism. "Addicted" expresses the inner struggle with temptation, while the title track questions asks you to consider whether good or evil is taking control of your life ("One must lead in the dance/Who's leading you?"). "Condescending" indicts those who are unforgiving and unwilling to meet others where they are. The most blatantly spiritual track is "The End of the World," a dark and heavy rocker about the end times: "Famine in the land of your fathers/Feel the earth giving birth to the dead/In these tribulations, preach His kingdom/And this is how you know that it's the end." The dark and heavy rocker gradually makes way for a string section and gospel choir to signal the glory of the apocalypse.
Opinions on this album have spanned the gamut. Some are disappointed that P.O.D. isn't making catchy hard rock like Satellite, though this is still better than average for the genre. And others are praising the band for pushing their sound into adventurous new territory, even if the results are clearly hit and miss. I'm somewhere between the two extremes again. In the sense that it's well made and explores new directions, Angels & Serpents is (sort of) a return to form, but it's not quite enough to rejuvenate P.O.D. just yet.
Copyright © Christian Music Today. Click for reprint information.