Whole 'Nother Deal
reviewed by Russ Breimeier

Copyright Christianity Today International

2002

1 Jan

COMMENTS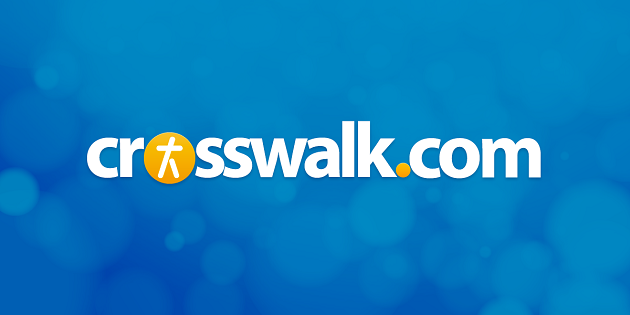 Sounds like … '70s organic folk rock of bands like Grateful Dead, Fleetwood Mac, Bob Dylan, The Eagles, or more recently, Phish and Caedmon's Call
At a Glance … though not for all tastes with its retro style and melancholic subject, these are two excellently written and performed independent projects that confirm Don Chaffer as one of Christian music's strongest songwriters and best-kept secrets.
This year has been something of a challenge for retro rock band Waterdeep, to say the least. For starters, just after the mid-2001 release of their worship album, You Are So Good to Me, it was announced on their website that they could not afford to tour together as a band; core members Don Chaffer and his wife Lori would end up opening for Fernando Ortega during his fall tour in support of their album. To make matters worse, their record label Squint Entertainment changed management right when their contract expired – there would be no renewal. Don's personal life was further affected when he lost his mother to leukemia during the summer of 2001, as well as his father's diagnosis of oral cancer; Don and Lori decided to share a residence with Don's father to support him. And of course, like so many people last year, the events surrounding September 11 took its toll on Don and company. But as many devoted Christians will tell you, God can use the struggles and pains to bring us closer to Him, to bring us comfort, and to glorify His name – a recurring theme in the music of Waterdeep. This is the stuff that often feeds creativity instead of hindering it, which is why Don Chaffer has released not one, but two new projects: a Waterdeep reunion entitled Whole 'Nother Deal and a long-awaited solo project called What You Don't Know.
Both albums present a different side of Waterdeep, sure to please fans both old and new. If you've been missing the improvised classic rock sound of the band's earlier works, then you'll be thrilled with Whole 'Nother Deal, which features Waterdeep members past, present, and future. Besides Don's lead vocals and impressive guitar work of Don, as well as Lori's backing vocals, there's Brandon Graves on drums, and his wife Christena on occasional keyboards. More often than not, the keyboards are handled by veteran bandmate Jay Pfeifer, who is remarkably proficient on the B-3 organ and Rhodes electric piano. Also returning is ex-guitarist John Flynn, recent tour members Nathan Copeland on bass and U.J. Pesonen on guitar, and newcomers Will Hunt of Apt•Core (percussion) and Luke Sullivant (guitars). It truly is a Waterdeep reunion, and I'm not even mentioning all of the backup vocalists. There's sort of a charming Rich Mullins and The Ragamuffin Band camaraderie present with the great assembly of musicians. The album was recorded live in the studio at the sound stage of the film studies building at the University of Kansas, where Don founded Waterdeep back in the early-mid '90s. Besides the economics of recording as a live band, the resulting sound gives the album a less polished, more raw sound than Watedeep's most recent albums. It also makes it more natural to compare Waterdeep with other '70s folk-rock acts like The Grateful Dead, The Eagles, Fleetwood Mac, and Bob Dylan; more currently, the band draws comparisons to Phish, as well as other "underground grassroots rock" acts like The Normals, Matthew Perryman Jones, Jill Phillips, and of course Caedmon's Call
The sound is dated, but it's intentional in this case. This is the raw classic rock and pop from the '60s and '70s, which is interesting considering most of the band members are children of the '80s. It's not the all out rock of past Waterdeep albums like Live at the New Earth and To Chase Away the Birds, but it's not the polished organic pop of Everyone's Beautiful either. Fans should also note the billing of this album – Don Chaffer + Waterdeep. Lori is still present as a backing vocalist and instrumentalist, but she does not sing lead on this album; look for more of that in her upcoming solo album next year. The real joy of listening to Waterdeep comes from their enjoyment of simply being a rock band that plays well together. They are one of the only bands I can think of today (aside from Phish and Dave Matthews Band) that makes a strong effort to preserve the dying art of improvisational rock; unlike most amateurish garage rock bands today, these musicians are truly masters of their instruments, and their extended instrumental jams are an absolute treat to listen to.
Then there's the incredible songwriting. Don Chaffer's stream of consciousness songwriting is among the best in the business: gutsy, honest, relatable, poetic, and very much faith-inspired without sounding forced or obvious. The opening track, "At Least I Got a Car," is a sad but true example of someone who is merely existing instead of living, in dire need of something more meaningful — "Man I wish I had a home tonight / Somewhere I could feel more than alright / And alright ain't bad, but alright's just alright." A similar theme is found in the '70s pop/rock of "We're All Dying, Tracy James," which expresses a need to find a reason to life beyond dying someday. The perils of sinful materialism is also a common theme on Whole 'Nother Deal, such as the classic reggae of "On Our Way to Crazy," in which Don sings, "Almost no one slides on purpose / No one sells their soul for free." "All the Places You Can Run" lists many of this world's temptations and escapisms (drugs, sex, greed) and seems to borrow intentionally from The Who's "Baba O'Reilly" at the end (appropriate considering the songs lyrics about "teenage wasteland"). The maudlin "Secret Lives" reminds us of the universal sickness of sin and that we all keep skeletons in our closest. If this also sounds sad and depressing, Don contrasts humanity's struggles with the grace and forgiveness of "O Virginia," reconciling relationships in "Let's Get Into a Fight," and praising God's Word and the work of the Gideons in the country sound of "Motel Rooms." The happy instrumental "All the Reasons to Live" is the antithesis of "All the Places You Can Run" and serves as a fine closer to this album.
The other disc, What You Don't Know, is a studio project completely performed by Don except for drums by Brandon and backing vocals by Lori and a few others. This is the more intensely personal project of the two, created as a response and tribute to Don's belated mother and ailing father. He does this by equating the perseverance of his parents with the indomitable spirit of two other American legends, baseball great Lou Gehrig and folklore steel worker John Henry. Both are depicted on the album cover, explained in the liner notes, and serve as the subjects for the songs "John Henry, Where'd You Go?" and "The Luckiest Man on the Face of the Earth." Many of the songs are life affirming, such as "Man, I'm Gonna Sing" (about embracing the God given simple pleasures of life) and "People Go By Like a Flame" (which notes with nostalgia and melancholy that people go in and out of our lives too quickly). Don pays homage to his mother directly in "Leave Me Alone," a folksy song of weariness and frustration in which he simply seeks time to be alone to grieve; it's followed by "Farewell," a beautiful instrumental piece performed on cello, his mother's favorite instrument that he played.
What You Don't Know is perhaps the harder album for most to appreciate, because it is so personal, fairly melancholic, and lyrically challenging. Most of the fifteen tracks are observations about life in general, though a handful of them are indeed about faith. The bluesy reggae pop shuffle of "Bring the Sadness Back In" is about the false sense of freedom we typically find in sin, and the title track seems to be a reminder that we will all falter at some point, but that we can use our experiences to build wisdom and discernment. "Long on Diagnosis, Short on Cure" metaphorically explains that no one is beyond saving where the Lord is concerned, and that we aren't saved by works but by grace through faith. The sad "Up Before the Sun" expresses frustration with the Lord, but ultimately reveals a deep faith that challenges us to trust in God despite the trials of this life. One of the most challenging tracks is "Against the Window Pane," written by Don back in 1995. Filled with poetic imagery, the songs is probably best summed up with the closing lyrics: "Jesus was a lover, He has a fire in His eyes / that could burn away excuses, cremate your alibis / I've had a gaze that would expose to you all the subtle lies / that your soul permits your heart to tell concerning all that it denies." Kinda puts the deep in the band name, don't it?
Both albums are around 65 minutes in duration, featuring high-quality packaging, and are produced by Don with Russ Long (Steve Taylor). Some may shy away from this and presume that it's too depressing; but is the music really a downer, or is it instead life-affirming? Though they have their melancholic moments (like so many past Waterdeep albums), the end result is very thought-provoking and pleasant, songs that we can relate to because Don writes like a novelist with a very relatable and observant style. The music presented on Whole 'Nother Deal and What You Don't Know confirm Don Chaffer as one of the most under-appreciated songwriting geniuses in Christian music today. Despite the talents of Don and the rest of the band members, it is unlikely that Waterdeep's musical and lyrical style will find the wider audience it deserves, probably remaining one of the best kept secrets in music today. If you fancy yourself a student of classic rock and an aficionado of intelligently written Christian lyrics, mark this secret well.