Win This War
reviewed by Russ Breimeier

Copyright Christianity Today International

2007

1 May

COMMENTS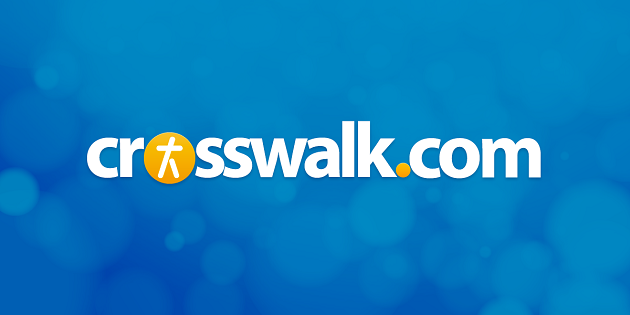 Sounds like … pop/rock in the style of Steven Curtis Chapman, MercyMe, and Big Daddy Weave by the likes of Matthew West, Michael O'Brien, Downhere, and the lead singers of By the Tree.
At a glance … you pretty much need to be a By the Tree fan to fully enjoy this album, and though the songwriting and production could have been better, Win This War benefits from familiar names, original material, and staying focused on the central message.
Track Listing
The Lie—Matthew West

Rest Well—Lee Spoken

Flowers Bloom—Lee Spoken

Grown Man—Downhere

Change—Chuck Dennie and By the Tree

Win This War—Chuck Dennie

God of All Mercy—Michael O'Brien

Let Your Healing Come—Chuck Dennie

Destiny—Chuck Dennie

Love of Christ—Aaron Blanton

Miracle of You—Michael O'Brien

When Love Takes You In—Mike Weaver
Win This War coincides with Tactics, Fred Stoeker's book about men's struggle with sexual temptation, though it seems more closely related to Every Young Man's Battle, the 2002 book he co-authored with Stephen Arterburn. That one inspired Every Young Woman's Battle, which Arterburn co-authored with Shannon Ethridge, which in turn led to a musical tie-in of the same name. It seems only fair the guys get their own album to help drive the message home.
But whereas the female release relied completely and predictably on previously recorded material, the male counterpart is primarily comprised of new recordings. More impressively, the songs are grouped thematically to take listeners on a journey exploring the cost of sin, the repentance to overcome it, and the nature of sexual purity through real love.
Your appreciation of the originality, however, is proportionate to your opinion of By the Tree. Former lead singer Chuck Dennie, now an independent artist, produced the new recordings and sings on four tracks, including "Change" from 2002's These Days. Additionally, the band's ex-drummer and current singer Aaron Blanton is featured on another. These AC-styled songs aren't bad, but a couple sound cheap and dated due to so-so keyboard production.
Better is "Grown Man" by Downhere, who goes more acoustic than usual to offer an emotional portrait of breakdown and surrender. Michael O'Brien takes on the routine Vineyard ballad "God of All Mercy" and a fair cover of "Miracle of You" from Steven Curtis Chapman's All About Love album. Mike Weaver (Big Daddy Weave) also performs a Chapman song ("When Love Takes You In"), but it's so comparable to the original that it seems unnecessary. And in case you're wondering, Lee Spoken is an indie artist with an interesting sound (electric guitars and muted trumpet) who happens to be on the same label distributing this album.
Win This War could have been better, but it still benefits from familiar names, original material, and staying on message. If only bigger record labels more often followed this example.
Copyright © Christian Music Today. Click for reprint information.