Without Looking Down
reviewed by Russ Breimeier

Copyright Christianity Today International

2002

1 Sep

COMMENTS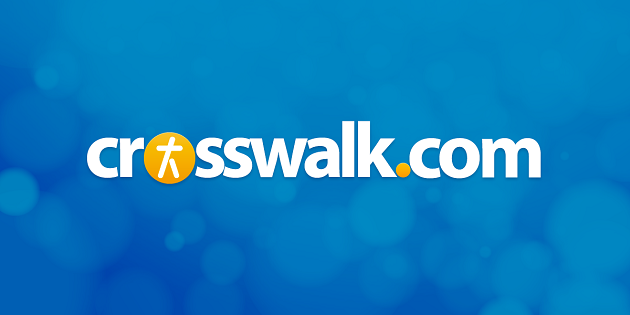 Sounds like … the grassroots pop/rock of Tom Petty, sometimes recalling the quirkiness and honesty of Mitch's friend and mentor, Rich Mullins
At a Glance … Without Looking Down is not without its charm, but it often lacks the unique sound and passion of so many other Christian folk-pop artists.
Will there ever be a day when we don't immediately associate the late Rich Mullins with Mitch McVicker? Five years ago to this very week, the Christian music industry lost one of its most significant and important songwriters in a tragic auto accident. Mitch met Rich while attending school at Friends University in Wichita, Kansas. Upon graduation, Rich invited Mitch to travel with him, writing and playing music together, allowing Mitch to develop his music career. Many people immediately latched onto Mitch's independent debut, produced by Rich, because he sounded so much like the popular artist, lyrically and vocally. Mitch went on to win a Dove Award for Song of the Year for "My Deliverer," co-written by Rich; the song appears on Rich's posthumous Jesus Record, on a reissue of Mitch's solo debut, and on one of the Prince of Egypt soundtracks. Mitch's second album, Chasing the Horizon, marked his first work apart from Rich. A generally well-received project, featuring the moving tribute "Rich's Song," the album still was essentially an independent project distributed through Grassroots Music. Now Mitch finally has a bona fide recording contract with Spindust, the newly formed record label started by Christian artist Ray Boltz. Mitch's third album, Without Looking Down, marks the label's first release.
To those who say Mitch is living in Rich's shadow, he replies, "For a shadow to be created, something must stand in between the object and the light. Rich never stood in between me and the Light … he always pointed me towards the Light." It's an inspiring testimonial that dodges the point. If Mitch truly wants to distinguish himself as his own artist, he needs to release an album that doesn't draw immediate comparisons to Rich Mullins. The catch-22 in this is that Mitch shares a similar penchant for grassroots folk/pop that just as often draws comparisons to Rich's music as it does to Tom Petty. Complicating matters more is the presence of Mark Robertson, who produced Mitch's last album and was a member of Rich's Ragamuffin Band; he also plays bass on the album, as does Phil Madeira, B-3 organ wizard and another honorary Ragamuffin. Nor does it help that Mitch adds little vocalizations to his singing that were unique to Rich's vocal sound. I'm not suggesting Mitch go out and do an industrial speed-metal album. Folksy roots pop is clearly the sound he's most comfortable with, and admittedly I'd be curious to hear him perform with a complete Ragamuffin band. Nevertheless, unless he makes serious changes to his sound, he'll always end up drawing comparisons to Rich Mullins.
To some degree, Mitch succeeds in changing up his sound, especially with the more aggressive rock of "The Lion Lays Down," which sounds a bit like early Jars of Clay. In the simplistic roots rocker "Take the Wheel," a prayer of surrender to the Lord, Mitch adds a convincing Dylan-esque harmonica and a much less convincing Barenaked Ladies-styled rap to the mix. The album's title appears in the dreamy ballad "Deeper in Love," which finds Mitch yearning for a closer relationship with Jesus and sounding not unlike Starflyer 59. The album's first single is "Stargazer," a Beatle-esque song about living life for God unafraid of making mistakes along the way. I think a stronger single may be found in the catchy "Nowhere Else," which strikes me as a mix of FFH and Caedmon's Call. The verses don't tie together neatly with the chorus, but it's still a charming song that expresses a desire to be with Jesus after traveling all over the country. There's a quirkiness to Mitch's lyrics that are appropriately matched to his upbeat songs, especially present in "Nowhere Else" and "You Have Everything." In the latter song, Mitch notes that we cannot give anything to the Creator who already has everything, other than willingly offering ourselves: "I'm your kid, so why would I think that I can become even more? / All I got is this heart with broken parts, and some skeletons behind the door / But somehow you're pleased with whatever I bring your way."
Unfortunately, Mitch's introspective and occasionally passionate lyrics aren't often paired with equally thoughtful music. For example, "Midnight in Madison" is a song of loneliness that finds solace in the Lord, but it's paired with a happy mid-tempo folk-pop sound reminiscent of Lost Dogs and Tom Petty. "I Need You Jesus" has a similar buoyant folk-pop shuffle to it, but you'd think it would be more contemplative and intimate since the lyrics come close to the gut-wrenching honesty of Rich's "Hold Me Jesus": "I've run dry, so let the water flow / I've grown cold inside, and only you can warm my soul / Here's my heart, show me how to love / 'cause I'm scared that I forgot." In "Turning Tables," Mitch uses the story of Jesus chasing the moneychangers out of the temple as an illustration for his reshaping of our lives. Once again, the sweetness of the music in this case doesn't seem to fit with a song about the burning passion of Christ and the way he rearranges our lives. One of the album's few true ballads is the gentle "Don't Let Your Heart Be Troubled," and its stripped down acoustic arrangement really helps bring the comforting lyrics to the foreground. Overall, this hints that the album is possibly a little overproduced. Some raw acoustic sounds might have varied the big organic pop sound of the album.
Without Looking Down is generally satisfying with some charming moments, and in some ways I think Mitch does a good job of musically setting himself apart from Rich Mullins. However, for the most part I don't think it's a unique sounding album. This is fairly generic rootsy folk-pop, a style many other artists have tackled more successfully in recent years: Caedmon's Call, Andrew Peterson, Riley Armstrong, and Justin McRoberts to name but a few. There's probably still a better work to come from Mitch, but if you've enjoyed his previous efforts, there's enough on Without Looking Down that instantly will appeal to you.