Woman's Work Is Alchemy A History of Light and Shadows Magic That Works
reviewed by Russ Breimeier

Copyright Christianity Today International

2007

1 Sep

COMMENTS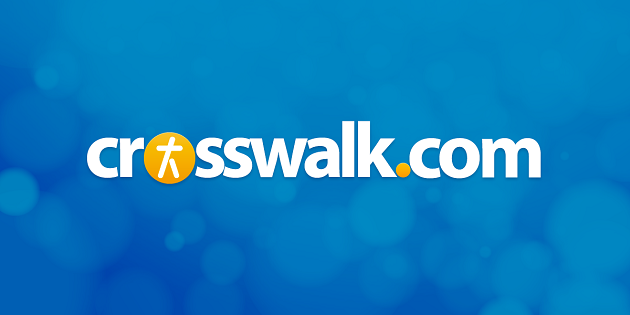 Sounds like … occasionally sparse alternative-folk that recalls early Jewel and Sufjan Stevens, as well as Kate Bush, Kendall Payne, Aimee Mann, and Ani DiFranco.
At a glance … These three EPs mark a welcome return for Sarah Masen and her deep style of songwriting, despite the occasionally confusing songwriting and the often sparse production values.
Track Listing
Woman's Work Is Alchemy
Mary Had a Little Lamb

Dream in My Dream

Together

The Snake and the Love of God

Burt and Elvis
A History of Lights and Shadows
Try

Let's Kill Him

Ploughman

Speak

The River

So Long So Long
Magic That Works
Together, We Live!

Therapeutic/Charismatic

Hold the Light

When I Was a Little Girl

Dream in My Dream #2
Once upon a time, CCM genius Charlie Peacock started a little record label called re:think with hopes of putting the art back into Christian artistry. Aside from allowing him more creative control over his own music, it helped foster a young unknown band called Switchfoot. The only other artist to come out of re:think's all-too-brief five-year run—and really, one of the primary reasons Peacock formed the label—was a literature major at Michigan's William Tyndale College by the name of Sarah Masen.
Those who remember Christian radio from ten years ago may recall the singer/songwriter for her pop hits "All Fall Down" and "Downtown," but Masen was never really a pop artist at heart. Rooted more in folk music, as heard on her 1995 independent debut The Holding and 2001's Word Records release The Dreamlife of Angels, she seemed to let her career fade away to focus on motherhood (her husband is author David Dark, a regular contributor to Books & Culture and other CTI publications). But in the supposed downtime, she has kept active musically by contributing vocals to Pristina (an electronica collaboration with Joey B. of The Echoing Green) and indie band Bulb.
After a lengthy six-year wait, fans can finally relish new music from Sarah Masen, though by somewhat unconventional means. As an independent artist, the music is only available through her official site and MySpace page. Though the songs will be available for digital download in time, hard copies are available for order. Rather than release a single album, Masen has elected to compartmentalize her songs into three separate EPs for $5 each. But a trio of releases seems rather unnecessary, since listeners are likely to either want all three or none at all.
Woman's Work Is Alchemy is the sparsest of the bunch, and thus the toughest to take. With a stripped-down acoustic folk sound reminiscent of early Jewel crossed with Sufjan Stevens' less intricate recordings, the EP seemingly explores the role of women in light of the Bible. At least that seems to be the case with "Mary Had a Little Lamb" (a Christmas song, not the nursery rhyme) and "Burt and Elvis" (drawing on Romans 8:22-23 to reflect on motherhood and the anticipation of eternity). Plus "The Snake and the Love of God" concisely draws together the fall of man in Genesis with redemption through Christ's sacrifice. But "Dream in My Dream" and "Together" are tougher to decipher, and may try the patience of some listeners, despite their stronger melodies.
A History of Lights and Shadows is a better grouping, and perhaps the most overall accessible of the trio. There's more to the sound, layering guitars, keyboards, and more intricate overdubbed harmonies over Masen's acoustic guitar. Again she evokes Stevens' work with the mocking melody of "Let's Kill Him," inspired by the mob mentality that led to Christ's crucifixion. The fragile folk style recalls Jewel and even Kate Bush when expressing the fine line between fear and hope ("Try") or waxing poetic on the rest found deep within the grace of God ("The River"). Switchfoot's Jon Foreman even contributes by handling recording duties on the beautiful "So Long So Long."
Magic That Works falls somewhere between the other two. Its sound is even more accessible, in some cases adding percussion to the mix of guitars and keyboards, which helps alternate versions of "Together" and "Dream in My Dream" sound more richly textured, resembling Aimee Mann or Kendall Payne. But those songs are still as vague as they were on the Women's Work disc, and even though Masen's Christian imagery is present throughout, her ideas aren't always understood in "Therapeutic/Charismatic" and "When I Was a Little Girl."
You could say Masen's occasionally obtuse songwriting has always been her greatest strength and weakness. Though she expresses faith artfully in fresh ways, it can be confusing to grasp (and it doesn't help that her alto voice sometimes gets buried in the mix). Some will defend it by saying most Christian listeners don't appreciate smart songwriting, but there's still something to be said about good communication being the ultimate goal, too.
That said, all three EPs are still recommended (the star rating is an average of all three discs), particularly to the faithful fans as well as those longing for more of a creative, "alternative" presence in Christian music. This isn't music for the passive listeners, unless you're looking for sleepy alt-folk to relax with—it requires active listening to grasp the songwriting. That may not be for all tastes, and even frustrating for many, but it does mark a welcome return for Sarah Masen, who's still doing her part to put the art in Christian artistry.
Copyright © Christian Music Today. Click for reprint information.