Einstein's Three Rules of Work
Dan Miller

48Days.com

2011

4 Jul

COMMENTS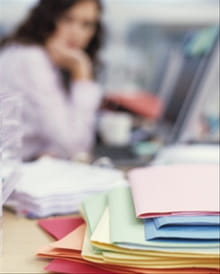 Albert Einstein once described his three rules of work:
1. Out of clutter find simplicity.
2. From discord find harmony.
3. In the middle of difficulty lies opportunity.
As I walked into my office this morning I was confronted with an accumulation of my work projects – book manuscripts, manifestos, blog notes, partially read books, new magazines, speaking notes and emails to be answered. I quickly made one neat stack of books on my desk and closed out all programs on my computer except where I write my blogs. I must create simplicity out of clutter to accomplish anything.
None of us are immune to discord, whether it is from family members, co-workers, neighbors or business competitors. It takes integrity and wisdom to decide not to engage in backbiting, criticism and complaining, choosing instead to focus on what is admirable in others – what produces harmony. The negative behavior we often see in others is their own unhealthy response to suffering and perhaps their misdirected struggle for happiness. Seek harmony.
Did you ever wish for more time with your family? Now that you've lost your job are you relishing that opportunity? Have you ever regretted not developing your artistic talents? Now that you're recovering from a heart attack are you focusing on releasing that dream? In the middle of my darkest days financially I discovered my passion for writing could become a source of income. Had things continued "successfully" I would have missed that insight. What opportunity is your difficulty presenting you?
Make these three rules for working your goal this week.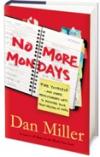 Dan Miller is today's leading authority and personality on careers and 'Work You LoveTM'. As bestselling author of 48 Days To The Work You Love, and now No More Mondays, Dan reaches over a million people every month in his newsletter, podcast, and blog with the best trends and opportunities in the workplace and small business. For more information, visit http://www.48days.com.