Fulfilling a "Crazy" Calling
Dan Miller

48Days.com

2012

23 Jan

COMMENTS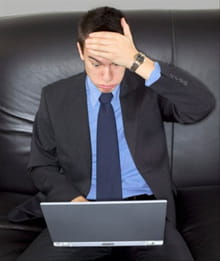 Here's a reader question that frames the feeling many of you have when moving against the crowd:
Dan, I work at Miami State as a Network Administrator, but we are trying to finish building our recording studio in our basement and move back into the entertainment industry full time, as that is our calling. Sometimes I feel like I'm marching around a wall trying to bring it down, or I'm a choir sent out to the battlefield, or perhaps a small boy with a sling and some stones sent to battle a giant, and everyone, even strong fellow believers, are telling me I'm crazy, despite the fact that I tell them it's what I KNOW Yahweh wants for me. They tell me things like, "well you can do that, but of course you'll have to sacrifice decent money and security…" Now I know that doing what I love and what is my calling is the way to true security, as well as a decent income. Thank you so much for your affirmation and letting me know that I'm not crazy, and that sometimes the apparent safe and "logical" path is not necessarily the road to follow, which is evident over and over from so many different scriptures. Phil
Phil, in the movie, The Pursuit of Happiness, there is a real-life line from the movie's character inspiration, Chris Gardner. His mother used to tell him, "Don't ever let someone else tell you what you can't do. Not even me." Chris explains, "When someone says, 'You can't,' what it really means is they can't – so why should you get to?"
Everyone knows about starving artists and writers. And yeah, you know what to do when a musician knocks on your door – pay him and take the pizza.
Okay, so you know your calling and have your dream to bring it to life. But people say you're crazy. Do you have a clear plan for making the work you'll be doing profitable? Have you created a transition from what you're doing now so you don't end up living on the street? As long as you have a plan for how you'll move forward, don't allow jealous onlookers to push their insecurities and indecision in to the life you want to live.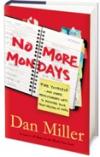 Dan Miller is today's leading authority and personality on careers and 'Work You LoveTM'. As bestselling author of 48 Days To The Work You Love, and now No More Mondays, Dan reaches over a million people every month in his newsletter, podcast, and blog with the best trends and opportunities in the workplace and small business. For more information, visithttp://www.48days.com.