What's Your Elf on the Shelf?
Dan Miller

48Days.com

2011

19 Dec

COMMENTS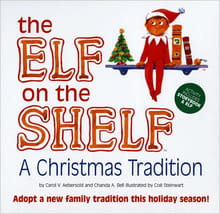 Okay, apparently that's not exactly what happened. They decided to print 5000 copies themselves and just promote it to their friends.
Things really exploded when actress Jennifer Garner was photographed carrying an Elf on the Shelf box. Today their products are in 10,000 stores. Oh wait, those are not just ordinary stores – they are Elf Adoption Centers – with names like Barnes & Noble, Coach House Gifts, Hallmark, and Books a Million.
In 2010 they were ranked #222 on the INC 500 list and honored as the Georgia Small Business Persons of the Year and had annual sales of over $10 million. The ladies in this family-focused publishing business remain dedicated to preserving the tradition of Christmas magic.
What did you do after getting multiple rejection letters from publishers? What did you do when Uncle Harry criticized your idea for __________? Or when your neighbor thought your idea for recycling old tires was ridiculous? Didn't we try to tell those Wright boys that no one would ever fly?
Are you sitting on your $10 million idea?
---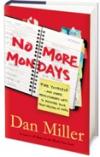 Dan Miller is today's leading authority and personality on careers and 'Work You LoveTM'. As bestselling author of 48 Days To The Work You Love, and now No More Mondays, Dan reaches over a million people every month ia his newsletter, podcast, and blog with the best trends and opportunities in the workplace and small business. For more information, visit http://www.48days.com.