Why Does God Keep Closing the Door on My Calling?
Dan Miller

48Days.com

2012

27 Feb

COMMENTS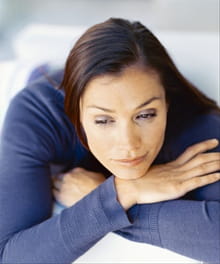 Last Sunday night, after speaking at a church, a lady approached me with her question. She was obviously very discouraged with low self-esteem, poor eye contact and overall weak personal presentation. But her question was – "Why should I keep trying when God keeps closing the door on my calling?" Wow – now there's a question designed to stump even a theologian – which I am not. If God "calls" us to something, wouldn't He open the doors to make that happen? Is this like asking if God can make a rock so big He can't move it?
Frankly, I don't think her question is that complicated. I think she needs to take a fresh look at her "calling." She said she's always wanted to be a counselor. She got a Bachelor's degree in Psychology and then was rejected from entering graduate school in counseling. So she spent three years and went deeply in debt to get her Masters of Divinity (MDiv) degree, thinking that would open the door. She then applied for the graduate counseling program again but was rejected once more. She took an entry level job with a community counseling agency but was let go after a couple of months. She told me she has never married, lives alone and has few friends. I asked her if people were coming to her for her advice and opinion now. To which she replied – No – that's why she needed the degrees in counseling.
I think this is a mis-interpretation of "calling." If God's calls us to something there will be affirmation of that in many ways. If God is calling you to be a musician you will likely already have shown talent in that area and have lots of people telling you to move in that direction. If God is calling you to counsel or coach, I'm confident people are already telling you their problems and you are surprised by the wisdom you are frequently able to offer.
Yes I do think it requires work and struggle to be effective even in our "calling." But I don't think God "calls" us to something that does not line up with our passions, talents, personality traits and dreams.
– Thomas Merton said:
"A tree gives glory to God by being a tree. For in being what God means it to be it is obeying Him…. The more a tree is like itself, the more it is like Him…."
Don't try to be a rose bush (as good as that may be) if you're a tree. Be a great tree.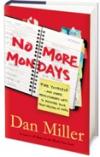 Dan Miller is today's leading authority and personality on careers and 'Work You LoveTM'. As bestselling author of 48 Days To The Work You Love, and now No More Mondays, Dan reaches over a million people every month in his newsletter, podcast, and blog with the best trends and opportunities in the workplace and small business. For more information, visit http://www.48days.com.