Thanksgiving: Developing a Generous Heart
Steve Scalici, CFP(r)

Treasure Coast Financial

2006

17 Nov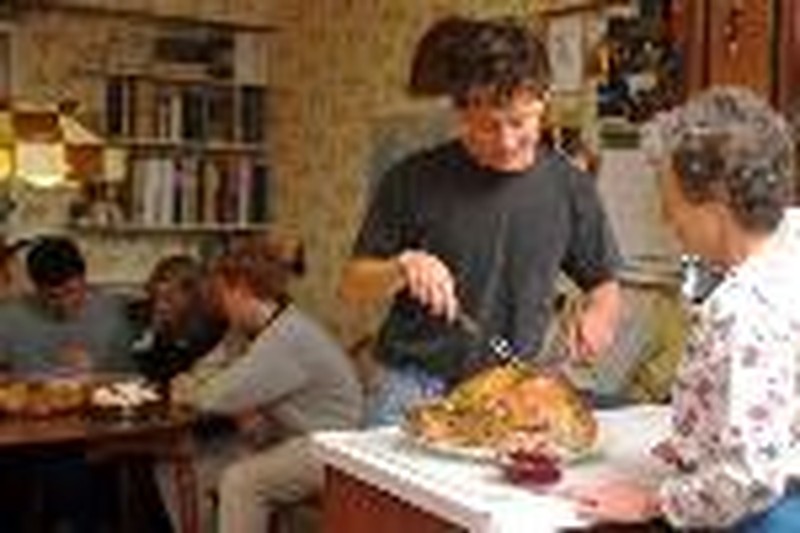 If I had to pick a favorite month, I would pick November. It was November, 1989 when I became a Christian. Thanksgiving is also in November, and I love Thanksgiving. It seems to be the only holiday that hasn't been commercialized. Even Groundhog's Day has a movie named after it. It's also a holiday that reminds us of the need to cultivate gratitude in our lives. Over the years, I have found that the most important thing I have to be thankful for is God Himself.
Trust God
When we trust God, He blesses us.  It's not a myth or a hunch, it's a fact.  Paul told the Philippians in chapter 4 verses 11-13: "Not that I was ever in need, for I have learned how to get along happily whether I have much or little. I know how to live on almost nothing or with everything. I have learned the secret of living in every situation, whether it is with a full stomach or empty, with plenty or little. For I can do everything with the help of Christ who gives me the strength I need."
I have been privileged to see quite a few blessings in the lives of my clients. My favorite probably occurred about seven years ago when a couple came into my office and had about $80,000 in debt.  They decided they wanted to do the right thing and pay back their creditors rather than declare bankruptcy.  We put them on a program to help them get debt free in five years.  About a month after we got together, she got a $40,000 bonus. Needless to say, their debt free time frame was cut in half.  They took the first step and God took the next 99. I always remember that they said, "we blew it, but we trust God to get us out of this."
Trusting God with our money is not always easy. Let's be honest. It can be very difficult. But, when we trust God in this area, it's much easier to have a thankful attitude.
Develop the habit of giving
Giving of your resources enables you to realize how blessed you are. When you give money, it really gets personal.  Remember, however, that giving money is not the only giving we need to do. We also need to give our time and abilities to others.  When God makes funds available, don't assume they're for you to use as you want. Seek His will for the use of His provision for you. Paul wrote this in 2 Corinthians 9:7 – "You must each make up your own mind as to how much you should give. Don't give reluctantly or in response to pressure. For God loves the person who gives cheerfully." For those of us that give often and cheerfully, it actually becomes part of our lives.  It's who we are. We live in such a wealthy nation, you would think we would be generous. But, as they say, "the numbers don't lie." As a nation, our giving is embarrassing. As the body of Christ, it's even worse because we're supposed to know better. I saw a study a while back that says church members on average spend 10% on debt interest and only give 2% of their income.  Something happens when you give of yourself. You stop thinking of yourself and begin to focus on others.  God does not need our money.  He is after all God and He can do whatever He wants. He chooses to allow us to choose whether or not to give. Giving helps you in the process of developing a thankful heart. 
Determine Your Priorities
Many times, as Christians, we are not content or even thankful -- not because we aren't doing well, but because others are doing better. We like to compare ourselves to others. It's important to remember that we are not put here on earth to compare ourselves with others. We are only accountable to God. As Jesus said, we can only have one master (Matthew 6:24).
Ultimately, you have to determine who your master is. As the kids would say, "who's your daddy?" In order to be thankful, appreciative, grateful, and content, we have to establish some basic guidelines for our lives. This is where our priorities come in to play. We have to know what's important. Isn't it remarkable that in the United States of America we could ever think that God has failed us materially? We lavish things upon ourselves and waste things we accumulate. Thankfulness comes from our state of mind; it's attitude, not accumulation of assets. I think one of the best ways to remember the order of our priorities is found in the acronym JOY. It stands for Jesus, Others, You. Keeping your priorities in this order will help you ensure that you attain and maintain a generous heart.
As an added benefit, you will grow closer to the Lord.

---
Steve Scalici is the Vice President of Treasure Coast Financial, a financial planning firm in Stuart, FL. He is co-host of God's Money which can be heard weekdays at www.oneplace.com. He can also be reached at his website www.tcfin.com.