Vacation Memories
Dennis Rainey

Executive Director of FamilyLife Ministries

2001

25 Jun

COMMENTS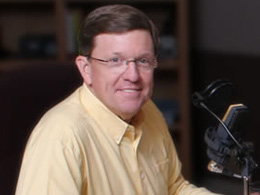 "Therefore be careful how you walk, not as unwise men, but as wise, making the most of your time." Ephesians 5:15,16
It is the wise man who recognizes that vacations can give us time to invest in the relationships that mean the most to us. Vacations can be a time where you build strong family values and make memories.
As Barbara and I look back over more than 20 years of vacations, we'd have to say this is an area where we don't have any regrets. Vacations represent adventure, discovery and shared experiences with our children.
We have made vacations a priority. Both of us work hard, but we've shared a commitment that our children would not remember us as driven workaholics.
Edith Schaeffer calls a family "a museum of memories." If that's so, then our family has racked up enough vacation memories to fill several buildings at the Smithsonian:
We've seen traffic jams created by buffalo crossing a crystal clear stream in Yellowstone and by a herd of taxis at the Lincoln Memorial in Washington, D.C.
We've soaked in the solitude of Yosemite Valley (in the off-season), and we've sat in Wrigley Field cheering the Cubs with 35,000 other fans.
All eight of us have shivered through the night in a tent camping at 8,500 feet in the Sierra Nevada Mountains, and we've sweated on the beaches of northern Florida making sand castles and tossing a Frisbee.
We've driven 4,000 miles to visit Crater Lake, Oregon, and we've vacationed at home when cash was in short supply, walking 400 yards from our back door to fish and picnic on a public lake.
I was recently in a small group of moms and dads who were discussing family vacations. After our time together, it suddenly hit me: Not a single person mentioned a theme park (Disneyland, Sea World, etc.) as one of his or her favorite vacations. Leaky tents and murky swimming holes outdistanced the computerized roller coasters, Mickey and Minnie as the favorite memory makers.
Think about it. Tonight at the dinner table share your favorite vacation memories as a child and as an adult. Then talk about what you really want to do this summer.
Excerpted from Moments Together for Couples by Dennis and Barbara Rainey. Used with permission. Copyright 1995 by Dennis and Barbara Rainey. All rights reserved.
About the author: Dennis Rainey is the executive director of FamilyLife, an organization founded in 1976 with the goal of effectively developing godly families, one home at a time. Parents of six children, Dennis and his wife, Barbara, have written numerous books, including best-sellers Moments Together for Couples and The Questions Book for Marriage Intimacy.