The Commandment In Absentia
Lori Smith

Crosswalk.com Staff

2004

8 Oct

COMMENTS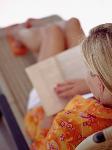 The main doctrine most of us learn regarding sex is "Don't do it before you're married."
With the Christian culture's emphasis on that command, you would think it would make a regular appearance in Paul's writing and even in the teaching of Christ. It doesn't. It's actually difficult to find.
The New Testament never comes out and says, "Thou shalt not have sex before marriage" (the teaching is there, but it's not quite as direct as that). 
In I Corinthians 7, Paul's lengthy chapter on marriage, it's assumed that both the man and woman are physically pure when they marry. In Old Testament law, a woman who was not a virgin on her wedding night could be subject to stoning. Other than that, it's not mentioned much in the Bible, though it's an unspoken rule of life in many Bible stories.
So why do we emphasize this rule so much?
The Bible can be difficult to pin down. How do you know if you're actually "abiding in Christ" and "waiting on the Lord"? To make up for these intangibles, we turn the Bible's teachings into a checklist so we can feel like successful Christians.
In this case, we took all of the Bible's teachings on sex and summed them up in one command:  wait until you're married. Is that really fair? Does it reflect what the Bible is teaching? Is it complete?
The fact that it's largely absent from Bible teaching means one of two things:
a) It's not important. Why worry about it? God doesn't really care.


b) Sex isn't the issue. There's something bigger at stake — purity. Purity can be compromised without having sex.
Next week, we'll start to examine relevant passages. (And, I hate to break it to you, but I'm pretty sure the answer is "b."  More on that next week.)
Copyright Lori Smith, 2000 - 2003

Lori Smith lives in northern VA where she frequents a local ballet studio, hikes in the Shenandoahs, and throws the occasional pity party.  Find more of her writing and preview "The Single Truth" at www.thesingletruth.org.