Author J. Oswald Sanders, a 20th century New Zealand Christian leader who wrote Enjoying Intimacy with God said, "Both Scripture and experience teach that it is we, not God, who determine the degree of intimacy with Him that we enjoy. We are at this moment as close to God as we really choose to be."

There was a day—an actual moment in time—that I came to grips with the fact that I was not as close to God as I wanted to be. I was at a conference where "prayer" had become the theme of every main stage talk and almost every workshop. I honestly don't think that was the intentional theme—it was just the way the event unfolded.

But for me—it was a life changing weekend because it was the first time, in a long time, that I slowed down long enough to ask myself the question, "Am I as close to God as I want to be?"

Much to the humiliation of this full-time minister, my answer was, "No." But you might be surprised how simple the remedy was to turn my answer to a "yes."

It began with admission of…prayerlessness as sin in my life! Of course, there were other "sins" hampering my life—my appetite was out-of-control, jealousy or anger seemed to flare up more often self-control, but without a doubt, the greatest "sin" hindering my relationship with God was the lack of daily, consistent time alone with Him in the Word and prayer.

I had just never called it sin.

At the convention, the conviction started with a few quotes—one by Samuel Chadwick which pierced my heart, "The crying sin of the church is its laziness after God," or the Bible verse where Samuel cries out, "Far be it from me that I should sin against you by not praying for you."

Sometimes it takes a convention—sometimes your own shame is enough to make you turn around, but in February of 1984, I confessed prayerlessness as "sin" in my life and I immediately got closer to God.
When I returned home, I got really crazy and did something impossible for a gal who loved to sleep in, watch TV, and complain a lot: I began to pray for one hour a day!

As you may know from my previous columns, it's been almost 25 years now—and I've had a "one hour" appointment with God every day since that February 1984 convention. Of course, it began with my first week of prayer, then one month, one year which has turned into 25 years of daily conversations with God that have changed my life as well as the lives of others.

So today, if you find yourself as I did—prayerless, distant, stuck, and not as close to God as you want to be, I'd like to ask you to take a simple exam! (Don't be intimidated! An exam, given by a complete stranger is easier to take when only you will know the answers or results!)

In my book, Let Prayer Change Your Life, I share a list developed by O. Hallesby, another great author and 20th century theologian who concluded that prayer was one of the most practical ways you could increase your closeness to God. He suggests that prayerlessness has a "look" and "feel" that can be detected. Here is his list of questions:

1. Do you have more "world" in our thoughts?
2. Do you feel farther away from God?
3. Do you have less 'God' talk in your conversations with others?
4. Do you sense a slow, unwilling or rebellious spirit creeping into your personality?
5. Does 'sin' sting less, because it is less honestly confessed?
6. Do you deal with sin as the world does, by hiding it?

If you answer "yes" to more than a few of those questions, my next suggestion would be to simply admit your helplessness to God. As Andrew Murray wrote at the turn of the 20th century in his classic, The Prayer Life, "fall helpless at the feet of the Lord Jesus. . . This is the beginning of everything. It will require deep earnestness, and the exercise of all your power, and a watchfulness of the entire heart—eager to detect the least backsliding."

If I can add one more word of encouragement from a 21st century sojourner…just get on your knees, right now…or sometime today. Make a decision to bring yourself humbly before God every day in prayer. Open the Bible every day and read until you hear His voice.

And if you need help to get closer to God, I'd love to help you. Visit my website for prayer resources or events that will call you and keep you as close to God as you want to be. Amen? Can I get a witness?


---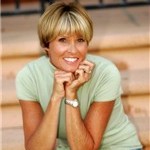 Becky Tirabassi
has motivated hundreds of thousands of men, women and students over the last 20 years to change their lives through best-selling books, extensive media appearances, and sold-out speaking events. She currently speaks to adults on prayer and balanced living, and has returned to college ministry and speaking to students across America on topics such as self-image, sex, addictions, and healthy relationships. Her best-selling books on prayer include:
Let Prayer Change Your Life
,
My Partner Prayer Notebook
, and
Sacred Obsession
. She has been a guest on numerous television and radio shows including the CBS Early Show and Focus on the Family, Enjoying Everyday Living with Joyce Meyer and James Robison's Life Today. Her upcoming book,
Emails to My Daughter
is her first fiction book, and will be released in June 2008. Becky is the founder of Becky Tirabassi Change Your Life® Inc., a multi-media corporation and Burning Hearts, Inc., a non-profit student organization. Visit her at:
www.changeyourlifedaily.com.