Is Social Responsibility Profitable?
By Rick Boxx
September 6, 2010
Dr. Aneel Karnani, a University of Michigan professor, built a case against corporate social responsibility in a Wall Street Journal article. He claimed, "More often, profits and social welfare are at odds, and executives can't be expected to heed the call for social responsibility at the expense of shareholders."
In his stated opinion, social responsibility is best accomplished via government regulation.
Dr. Karnani's approach overlooks something King David understood. In 1 Chronicles 29:11-12 he wrote, "Yours, O Lord, is the kingdom; you are exalted as head over all. Wealth and honor come from you; you are the ruler of all things."
David knew that putting God, and His interests, first produces better results over all. If you abide in God's presence He can show you how profits and social responsibility coexist.
To receive our popular "10 Biblical Business Principles" bookmark FREE, email admin@integrityresource.org
Contact Rick Boxx at www.integritymoments.org.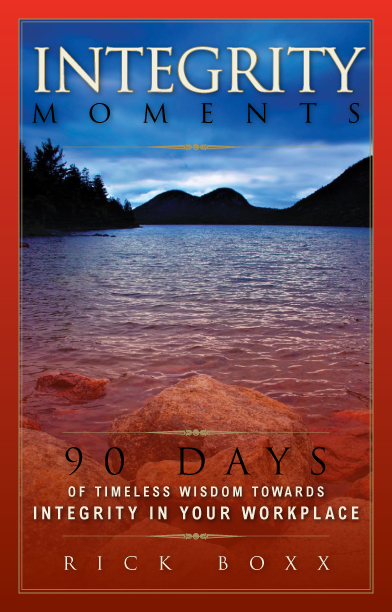 Integrity Moments Devotional
Start your day with Rick Boxx' devotional thoughts for the workplace, complete with biblical insights and thought provoking questions. 90 days of inspiration will lead you on a journey of encouragement as you walk out your work in a manner pleasing to God.
For more biblical teaching and resources from Rick Boxx and the Integrity Resource Center please visit integrityresource.org.